Seven-run first spells victory for Walla Walla over Bellingham
Posted:
Updated: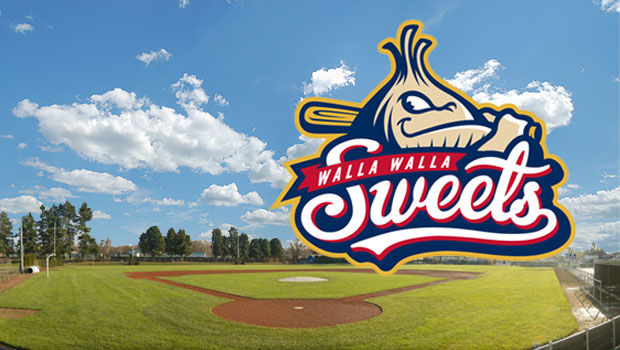 By Walla Walla Sweets
WALLA WALLA, Wash. – Paced by a seven-run, seven-hit first inning and a six-strikeout evening from Hunter Virant, the Sweets posted a 10-2 victory over Bellingham on Friday night at Borleske Stadium.

The Sweets (10-13) have won three-straight for the second time this week and have won six-of-seven. Friday's matchup was the first of a mini two-game series against the Bells (13-8).

Walla Walla didn't waste any time on Friday, jumping on Bells starter Davis Engel in the first. After a fielder's choice from Alex Bonczyk put a runner on first with one out, the Sweets collected on five consecutive hits. Brett Jacobs singled to center to put two on and Spencer O'Neil tripled into the right field corner to score both runners to make it 2-0. Shane Zeile followed with an RBI single and Kalani Brackenridge pushed the score to 5-0 with a two-run single through the right side. Kris Paulino capped the explosive first inning with a two-run triple of his own into the corner in right.

The Sweets offense slowed after the first inning but it was more than enough for Virant. Making his first home start of the summer, Virant was magnificent over 5.2 innings. He worked around a one-out single in the first, retired the side in order in the second and left a runner on third in the third. Virant then struck out a pair and picked off a runner in consecutive innings. He allowed a hit to Derek Atkinson in the fourth before picking him off and then hit Johnny Locher in the fifth and picked him off.

Virant scattered three hits over the first five scoreless innings before the Bells finally chased him in the sixth. A single, walk and an infield error loaded the bases with no outs and Jarel Lewis made it 9-1 with a sac fly to center. Des Santos' two-out single made it 9-2 and ended Virant's evening. He struck out six and allowed just two run on five hits.

DJ Smith, Tyler Billen and Garrett Tygerson combined to shutout the Bells over the final 3.1 innings. Smith entered in the sixth and got a ground ball to end the inning. He then tossed a scoreless seventh. The Bells loaded the bases against both Billen and Tygerson but both worked out of jams with double-play balls. Tygerson induced a game-ending 4-6-3 double play.

Zeile and O'Neil added RBI doubles in the second and sixth innings, respectively, and Paulino scored on a wild pitch to cap the scoring in the eighth. Paulino, O'Neil, Zeile and Brackenridge combined to drive in nine runs in the ball game. O'Neil drove in three and is now tied for the league-lead with 19. Along with his four hits, Jacobs also scored three runs.

The Sweets and Bells finish their mini two-game series on Saturday night at Borleske Stadium with a first pitch scheduled for 7:05 p.m. The first 750 fans will receive a Sweets cowbell.