Owning exotic animals
Posted:
Updated: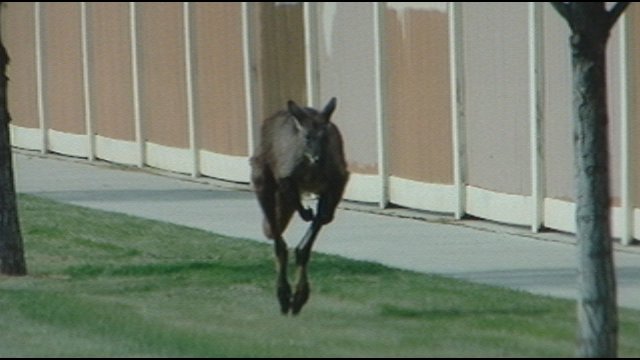 PASCO, Wash.-- Saturday's kangaroo chase in Pasco left a lot of people wondering why there was a kangaroo there in the first place and if it's even legal.
In Franklin County, you cannot have an exotic animal like a kangaroo in any residential zoned area. But if you do have one outside of that zone it will take quite a bit of approval. An exotic animal owner must first get a conditional use permit from the county planning department. That requires a public hearing for people in the surrounding area to voice their opinions and concerns before the commission approves or denies the permit. Then the owner must also get a permit from the Sheriff's Office under the Wild or Vicious Animals/Reptiles Ordinance.
Franklin County Sheriff Richard Lathim said, it's important to take measures to keep people safe from animals that could become a safety issue.
"If the animals are dangerous to the public we would want to weigh in whether we felt that was appropriate and we'd want to make sure if we issue a permit we'd make sure the proper enclosures were there to safeguard the public," says Lathim.
Most U.S. states and many cities and counties have regulations against owning exotic animals. In Washington it's illegal to have a potentially dangerous wild animal or any wild animals that are native to our state.
If an exotic animal owner doesn't comply then the animal could be impounded and the owner would have to pay the fees.