Group turns to community for bed and breakfast
Posted:
Updated: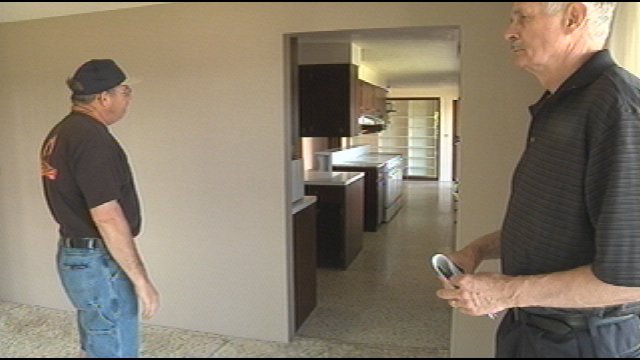 KENNEWICK, Wash.-The house is sprawling—more than 8,000 square feet—and its 1960s architecture screams for updating, but a community advocate group says the old home and established neighborhood is perfect for a bed and breakfast for young people with special needs.
The retreat would also provide a respite for parents who could use a break from being caregivers around the clock.
"They badly need a rest. They need some down time," says Claude Oliver, former Benton County Commissioner and member of the group. "We don't have anything like that in the Tri-Cities right now. This is what we intend to do with 23rd Place Bed and Breakfast."
The retreat would be able to host up to five children at a time. A child could stay up to 28 days, and the family would pay on a sliding scale based on income.
The group says its business plan has the retreat self-sustaining and making a profit. Oliver says the revenue would be invested into other community projects.
"We want an adult facility just like this, and a little farther down the road we want to do a farm setting."
The group has a sales agreement to purchase the house at just under $340,000, but it needs to raise at least a down payment in the next two weeks. The group hopes to eventually raise $700,000 to remodel and open the retreat early next year.
The group holds an open house from 10 a.m. to 3 p.m. Saturday at the home, located at 810 West 23rd Place.