Charlie Blackmon bids farewell in second stint with Dust Devils
Posted:
Updated: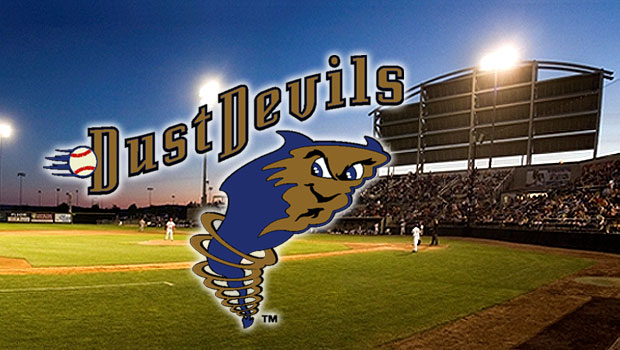 PASCO, Wash. -- On Sunday, Charlie Blackmon turned 26-years-old. On Monday, he got his birthday present. Blackmon learned that Tuesday would be his last game in a Dust Devil uniform. The former big leaguer has been on a rehab assignment and is now headed back to Triple-A.
"It just makes me feel old. I have nothing really to look forward to at 26. Being back at Triple-A I feel like is where I need to be to put myself in a good position," Blackmon said.
Blackmon, who has been rehabbing a foot injury, is headed to the Colorado Springs Sky Sox. The outfielder, who spent all of 2008 with the Dust Devils, says he definitely enjoyed his second tour of duty.
"I'm a little bit older and I look at the guys and wonder if I was ever just like them, and of course I was," Blackmon remarked.
"Charlie did a great job for us here you know he easily could have come here and big leagued it and think that I'm a big leaguer I don't have to do nothing. But he came with the right attitude and came in here and worked hard," said Freddie Ocasio, Dust Devils manager.
Blackmon is happy that rehab is over and that he is headed back to Triple-A. Still, like any player who has had a taste of the major leagues before, his goal is to get back to the Rockies sooner rather than later.
"You never know what's going to happen and how a season is going to turn out. Hopefully I can play well and make another run at it," Blackmon said.
Blackmon played 27 games for the Rockies last season. Now, he is ready for the call up again.