Fireworks come a day early for Sweets in 12-0 win over AppleSox
Posted:
Updated: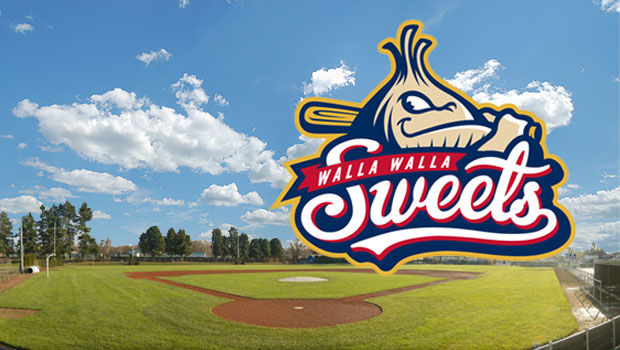 By Walla Walla Sweets
WENATCHEE, Wash. -- Arturo Reyes tossed seven scoreless innings and the Sweets rapped out 17 hits in a 12-0 victory over Wenatchee on Tuesday night at Paul Thomas Senior Baseball Stadium.

The victory is the most lopsided Sweets (11-15) victory over the Applesox (19-4) in series history.
Shane Zeile and Chance Kopacz led the 17-hit attack with four hits apiece and the Sweets hit three home runs in the blowout. It was also the first shutout for the Sweets this summer as Luke West tossed two scoreless innings to close out the victory.

With the game scoreless in the fourth, Zeile started an offensive outburst with a double inside the bag at third. It was the first of three consecutive doubles for Walla Walla as Nick Vilter followed with an RBI double to left-center and Kopacz doubled off the wall in right to make it 2-0. Ryan Cooper capped the big inning with a two-run home run to right field, his first of the summer.

Two innings later, the Sweets sent 11 batters to the plate and scored eight runs to put the game away. The Sweets loaded the bases with one out and Jarrod Turner made it 5-0 with a sharp single to left. Kris Paulino followed with a walk to force in a run and Brett Jacobs then drilled a two-out, two-run single to center to make it 8-0. The Applesox then called on a left-hander to face Spencer O'Neil and O'Neil drilled a 3-2 pitch deep over the right-center field wall to make it 11-0. Zeile followed that up with a home run of his own to left field, putting the Sweets up 12-0.

The rest was left to Reyes. The right-hander struck out four and walked just one in seven scoreless. He worked out of trouble in each of the first four innings, leaving runners in scoring position in each of the innings. Reyes left runners on second and third in the second by inducing back-to-back ground balls to third. He then helped himself out in the third as he dove off the mound to make a diving catch of a Jeff Stephens bunt and turn into a double play. Of his five starts this season, Reyes has allowed a run or less in four of them.

Zeile scored three runs to go along with his four hits and Vilter and Cooper each scored twice. The home run was the team-leading fourth of the season and gave him a league-leading 23 RBI on the season.
The Sweets and Applesox continue their four-game series on Wednesday at Borleske Stadium. First pitch is scheduled for 5:05 p.m.