Storm causes brush fire that destroys a home
Posted:
Updated: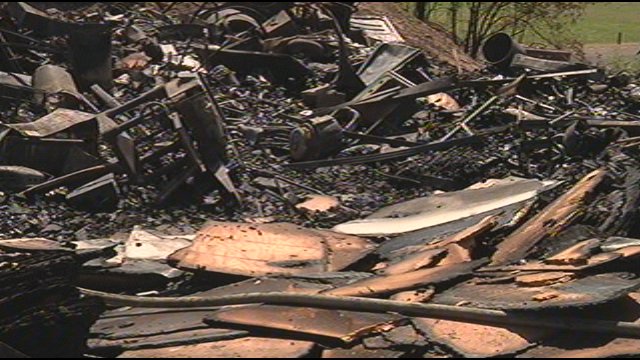 SELAH, Wash.-- Sunday night's storm caused some serious problems for folks in Selah.
Firefighters responded to a brush fire around 9 o'clock in the area of Hexon and Tibbling Rd. The fire ended up spreading to a nearby home, destroying it.
According to neighbors it was a pretty terrifying scene. The hot, dry weather, mixed with extremely high winds, made for a perfect storm for fire and now a family is left without a home, after flames ripped through the area.
"We had one structure fully involved and the grass fire moving from, moving north. Winds were probably 50 miles per hour," said acting Lt. Joey Wallberg with the Selah Fire Dept.
Marilynn Briscoe lives only a couple hundred feet from where the fire started. She saw the whole thing, and says the wind knocked down power lines that caused the fire.
"This one snapped down by my son's house and when it did the spark went down into the ground and then it went just straight up their hill," said Briscoe.
She says the fire moved quick too. The high winds pushing the 15 foot flames up the hill and into her neighbor's home in just a matter of minutes.
"I was worried more that the people that lived there were not out of there yet," said Briscoe.
Luckily fire crews say the woman that was home at the time did make it out okay, and no injuries were reported.
The home, a garage, and an outbuilding were destroyed, along with several cars and a camper. Damage, in the hundreds of thousands of dollars and a reminder of just how dangerous this time of year can really be.
"It was very scary. It was very hot. You could feel it. We were on the porch, you could feel it while we were sitting on the porch," said Briscoe.
Homes in the area were still without power Monday while fire crews made sure no hot spots flared up.

Several surrounding homes were spared by the fire, crews say they had fire lines, or a green belt protecting them that made all the difference.