Franklin County Commissioner Candidates Face Off at Forum
Posted:
Updated: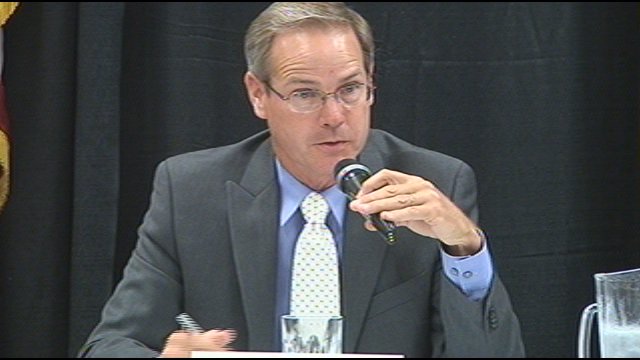 PASCO, Wash.
The primary election is just a month away. Monday the candidates for Franklin County Commissioner District One and District Two seats squared off on the hot button issues at a candidates forum in Pasco.
All the candidates were given 90 seconds to open the forum by sharing a little about themselves and their platforms. Then, they were given 45 seconds to answer questions from the public.
One of the biggest questions focused on the future of Trac and whether or not the candidates support the addition of an aquatics center.
"My real issue with the Trac is that the county doesn't have any primary function here. Its not in our core discipline," said District One incumbent Brad Peck.
"I would gladly entertain the idea. I know I would buy passes myself for me and my family," added District One challenger Rosie Rumsey.
District One challenger Mark Faith also answered the question. "I'm not opposed to an aquatic center if that's what people want. We just need to look at another way of doing it," he said.
Former Franklin County Accountant Dennis Huston, who is accused of embezzling millions of dollars from the county, was also one of the hot topics at the forum.
Candidates were asked how they would prevent a similar situation from happening again.
"It's hard to blame the past because all we can do now is go for the future," answered District Two incumbent Bob Koch.
"One of the main problems you have is when you have checks and balances, the checks and balances are too close together, said challenger Al Yenney.
"I'd create a fully functional and integrated system of checks and balances for all levels of the county," said challenger Patrick Barnett.
"We need to do thorough background on all potential employees and independent audits," challenger Lee Barrow told the voters.
Primary elections for the District One and Two Franklin County Commissioner seats are in just a few weeks on August 7th. The primary election will determine which candidates will make it on the November ballot.