Firefighters preparing for calls with Red Flag warning in effect
Posted:
Updated: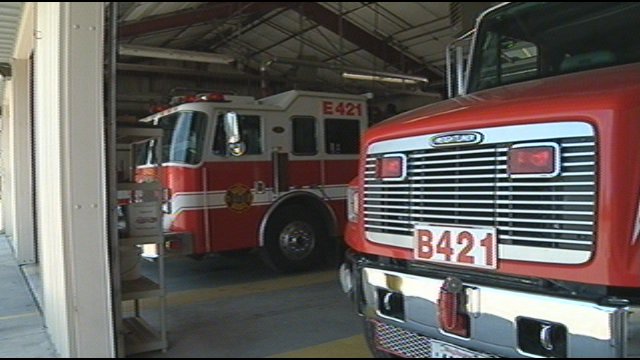 BENTON COUNTY, Wash. -- Dry fuels and stormy conditions could spark another brush fire at any time, so firefighters are making preparations now.
Kale Guerin, a resident volunteer fire fighter with Benton County Fire Protection District #2 says they are ready to respond,.and he's been ready since Friday, thanks to the red flag warning that's in effect for our area.
"With it being 107 degrees, triple digit weather, its extremely dry out there. the field moisture is really low,.the chance for fire potential is there. and once it starts to go its going to spread extremely fast," says Guerin.
Guerin says although volunteer fire fighters are on stand-by, and have been notified, they are not making any major alterations, unless they see lightning.
"We're running the same daily operations, nothing changes, if we know there's going to be extreme fire weather that's coming to our area, and the potential is there, we will call in volunteers to come staff the station and trucks," says Guerin.
The firefighters at Benton County Fire District #4 in West Richland are in the same boat. "With the fire weather warnings, we're not sure until the weather patterns get here but pretty much everyone is aware of it, when it does come through that the potential for them to get called in is a lot greater," says Chief Bill Whealan.
Otherwise the staff working is working on staying cool. "We go outside a little bit to get acclimated to the heat, and then keeping fluids on board when we do have to go outside,we're all ready," says Captain Ed Dunbar.