Businesses join program for healthier employees
Posted:
Updated: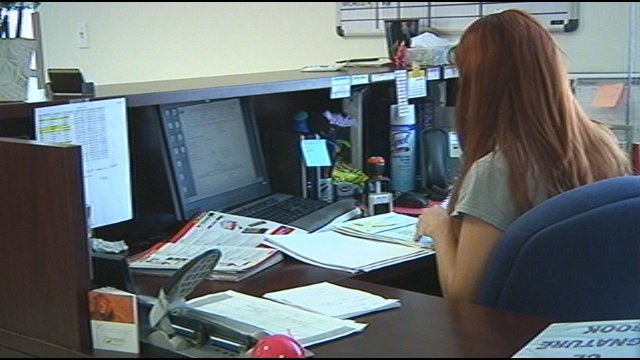 KENNEWICK, Wash.-- A new program put together by the Tri-City Regional Chamber of Commerce aims to create healthier workers at local businesses.
Many businesses plans to participate in the Chamber of Commerce's Good Health is Good Business wellness program. It involves employers encouraging workers to get healthier and there are incentives to reach wellness goals.
There's only so much a boss can say to get their employees to live healthier, but the Tri-City Regional Chamber of Commerce Good Health is Good Business program gives workers prizes if they do well and a laid out program to follow.
Tami LaDoux is a boss at Tri-Cities Residential Services and says the incentives program is something she plans to sign-up her business for.
"I can say this is something you need to do but a lot of times we're motivated by outside incentives and that's what this program offers, is outside incentives and outside knowledge," says LaDoux.
The program has a weekly newsletter with health tips and lists local healthy activities. Challenges employees can join are a lifestyle score card, tallying up points for healthy behavior, and a weight-loss challenge.
Employers know this also helps financially with insurance.
"There's always the bottom line that says better health, lower premiums so that's a plus to all of this as well," says LaDoux.
A recent study ranking Tri-Cities at ninth most obese metropolitan area in the nation. Tri-City Regional Chamber of Commerce Government Affairs Director, Patrick Conrad, say the statistic prompted them to get this program going now.
"We didn't want that ranking to be reflective of who we are as a community. We wanted to try to come up with an idea or a program that can improve that ranking or even eliminate it," says Conrad.
Yakima also created some competition.
"They are trying to compare their ranking with ours and saying, hey the tri-cities is fatter than we are. And I know that's something that motivated us to say hey we're not going to take that," says Conrad.
Chamber members can start signing up for the program on July 16th until August 10th. The program will last one hundred days.