Accidentally leaving kids in cars can be deadly, but its not uncommon
Posted:
Updated: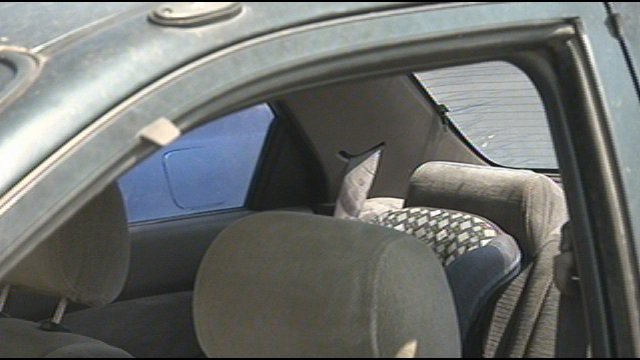 KENNEWICK, Wash. -- Triple digit temperatures like we've seen this week can be deadly for pets and young children if they're left in hot cars, and statistics show its happening more often than we think, and not just to negligent parents.
Since 1998 there have been 550 fatal cases across the country, where children died as a result of hyperthermia or heat stroke inside a car.
What's more alarming is that more than half the cases, 52% were a result of parents not realizing they left the child there, or accidentally forgetting the child. 17% were left knowingly, and in 30 % of the cases, the child managed to get into the car alone. Half the deaths were also to children under 2 years old, since they are less resistant to heat.
There are some tips to help parents remember their kids in the back seat. ""Put something in your backseat that you'll know you'll need. Your purse, your briefcase, your cell phone, so you know you'll have to look in your backseat. Other suggestions that can help is keep something in the car seat when the baby is not there. When you put the baby in the car seat, put the stuffed animal or something else in the front seat," says Dr. Amy Person, the Benton Franklin Health District Officer.
Dr. Person says there have not been any fatalities in Washington in the last few years, but definitely some close calls.
And it only takes a few minutes for your car to warm up.. The staff at the Benton Franklin Health District put a thermometer inside a black car and the temperatures rose from 93 degrees to 114 in less than ten minutes, before reaching 147 in less than an hour.
Dr. Persons also says there is a free phone app called Baby Reminder.