Two-out nightmares cost Sweets in loss to Black Bears
Posted:
Updated: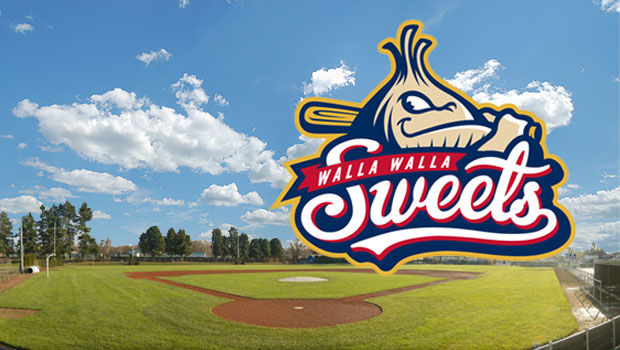 By Walla Walla Sweets
LONGVIEW, Wash. – Cowlitz scored all five of its runs with two outs and held on to earn a 5-3 victory and salvage the final game of its series with the Sweets on Thursday night at Story Field.

The Black Bears (13-18) scored in just two innings to thwart the Sweets' (14-17) chance at a sweep over Cowlitz for the first time ever. The two teams will meet three more times next week in Walla Walla.

On Thursday, the Black Bears got the clutch hits they had been missing the first two nights of the series. In the first with two outs and nobody on base, Brian Frattali ripped an 0-2 pitch for a single to start a rally. Tyler Madrid followed with a single and Konnor Armijo then hit a three-run home run to left-center to put Cowlitz on the board.

It would appear to be enough for Cowlitz starter Mikey Murray. The left-hander dazzled over the first five innings, allowing just four hits while striking out seven. However, the Sweets got to him in the sixth. Kris Paulino worked a leadoff walk, Brett Jacobs flared a single to right field and Shane Zeile belted the very next pitch over the left field wall to tie the game at 3-3. It was Zeile's third home run of the summer and is second game-tying home run of the season.

The momentum wouldn't last long for the Sweets though. In the bottom of the sixth, it appeared Sweets starter Matt Imhof would register his fifth consecutive scoreless inning after he picked off Madrid at first but Armijo worked a two-out walk to start the rally. A passed ball moved him to second and Cody Childs scored him with a double inside the bag at third to make it 4-3. Drew Luther's single to right scored Childs to make it 5-3.

Cowlitz's bullpen did the rest as Brian McAfee and Alex Cordova combined to allow just one hit over the final three innings. Murray earned his third win of the summer, allowing three runs on six hits and striking out eight.

It was another tough-luck loss for Imhof, however. After allowing the home run in the first, the left-hander settled down to allow just one hit over the next four innings. He last 6.1 innings and allowed five runs on seven hits. DJ Smith entered in the seventh and tossed 1.2 innings of scoreless relief to close out the game.

The Sweets will now head to southern Oregon to start a three-game series with Klamath Falls on Friday. First pitch at Kiger Stadium is scheduled for 7:05 p.m.