Budget cuts mean less fun in the sun for some families
Posted:
Updated: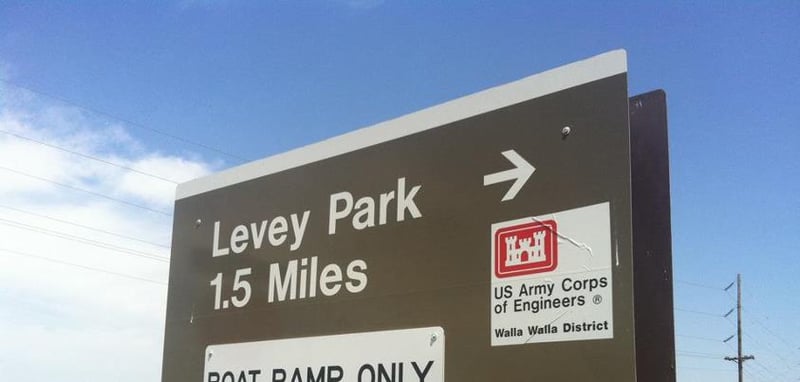 FRANKLIN COUNTY, Wash. - For years, Levey Park has be a very popular day use park. There's a roped off swimming area, gazebos, public restrooms and a boat launch.
Now, only the boat launch remains open and even that is just three days a week.
Last year the park was filled with families nearly every day. Joe Veilleus and his wife began volunteering there as park hosts last year and Joe said they were shocked by what they found when they returned.
"We knew there were going to be budget cuts but we didn't know to know what extent," said Veilleus. "We came back and the grass was tall, weeds and limbs were down. Of course, they didn't have the maintenance crew to really clean up. It took them several weeks to get it in the shape it is in now."
Earlier this year the Corps of Engineers warned the public these changes were coming. The Walla Walla District took a 9% cut in its recreation budget, totaling nearly $700,000 of lost funding. But it's only now park lovers are feeling those affects.
"The response I get from a lot of people is 'what a shame,'" said Veilleus. "A lot of these people have been coming out here since they were little kids. Now they're bringing their families out and they're finding the park closed."
Veilleus joked he and his wife now live in a "gated community." The park is locked for most of the week. Only boaters are allowed in and only on Friday, Saturday and Sunday from 6 a.m. to 10 p.m.
Veilleus said even the boater traffic has decreased at Levey Park. And it's not just Levey that's affected by the budget cuts. Windust Park is also only a boat launch this year and several other area parks will have a shortened season.
The Corps of Engineers can always use volunteers like Veilleus and his wife. You can contact the Natural Resources Management at (509) 527-7139 or email VolunteerCOEWalla@usace.mil.