Jehovah's Witness convention draws money and Hispanics
Posted:
Updated: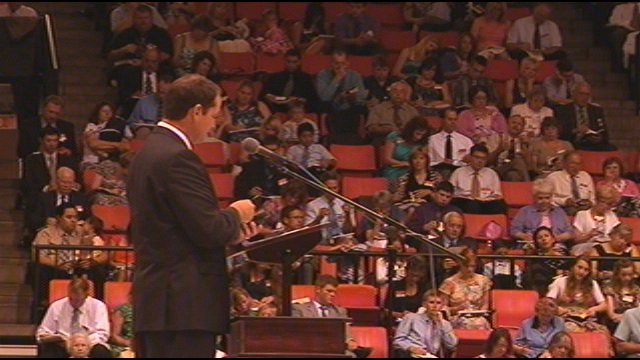 KENNEWICK, Wash.-- Over five thousand Jehovah's Witness members are meeting Friday through Sunday at the Kennewick Toyota Center for the regional convention.
The annual convention brings in lots of money to the area and is increasingly drawing more local Hispanics. The three-day Jehovah's Witness convention fills Kennewick's Toyota Center for four weekends each summer. Members come from throughout the Northwest region giving a consistent boost the local economy.
Tri-Cities Visitors and Convention Bureau CEO, Kris Watkins, says they're glad to have the convention here.
"It's a great piece of business that is sought after throughout the state of Washington. We continue to be able to bring this group back to the Tri-Cities each year," says Watkins.
Watkins estimates the event generates about 9.4 million dollars in visitor spending. A Jehovah's Witness spokesperson, Ben Szell, says they know that the Tri-Cities have what it takes to accommodate the twenty-one thousand people they bring in.
"The size of the facility and also the accommodations because if you don't have enough accommodations we can't assign more people than the local hotels and restaurants can handle," says Szell.
"Our grocery stores make money while this group is in town. Our restaurants, both fast food and fine dining," says Watkins.
A growing number of local members are Hispanic. In fact, last weekend's convention was all in Spanish.
"Last weekend we had 70 newly baptized Hispanics over here in this facility. That's really good growth," says Szell.
That's triple the number of baptisms that happen during the three English speaking weekends. Jehovah's witnesses also take language classes to help with their recruiting efforts.
"We make the personal effort to speak, to learn their language," says Szell.
Szell says there's an increasing number of Jehovah's Witnesses in Mexico because of the increase in immigrants joining and then returning home.
There are two more weekend conventions that will take place in Kennewick in early August and you can bet local businesses will be ready for that business.