Cottage in the Meadow Ceremony
Posted:
Updated: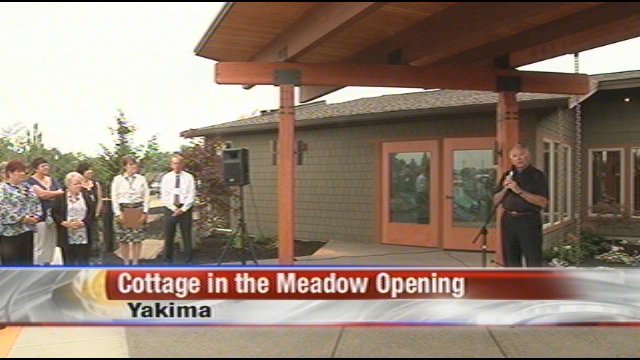 Yakima, WASH.-- The first and only hospice care facility in Central Washington held its grand opening today.
This building has been in the making for nearly a decade, and today the public got a preview of what it has to offer.
Cottage in the Meadow is a hospice care facility that provides 24-hour medical and respite care for the last 6-months of patients' lives.
The facility takes a holistic approach to health and concentrates on making the patients and their families comfortable.
It currently offers 12 patient rooms with their own patios, common areas such as a kitchen and family room, and the building also has its own Chapel.
A full team of specially trained physicians, nurses and social workers will be on hand to care for patients physical and emotional needs.
Local physician Timothy Melhorn said,"I believe that even though the building is very beautiful, the care and the stories we will hear about that care will be even more beautiful across decades and across generations."
The Memorial Foundation raised $5.3 million from more than 6,000 donors.
Melhorn said public support for the project was overwhelming.
The facility is looking to start admitting patients sometime in late July or early August. Eight more patient rooms will be built in the future once the Foundation secures more funding.