Local man wins $2 million
Posted:
Updated: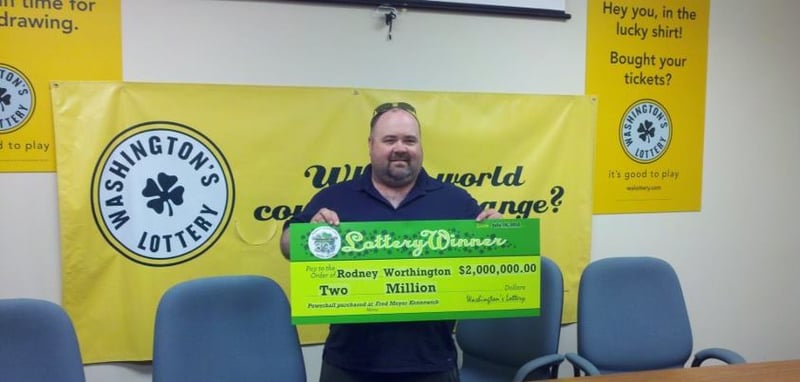 YAKIMA, Wash.-- A Kennewick man has come forward to claim a $2 million Powerball prize.
He's the first Washingtonian to win the Powerball lottery since it changed to two-dollar tickets.
The local millionaire says he's going to use his new stash of cash to make a pretty conservative purchase, he plans to pick himself up a new computer.
Rodney Worthington lives in Kennewick and works as an electrician at the VIT Plant at Hanford.
He bought the winning ticket at the Fred Meyer in Kennewick, where he shops every week and always buys lotto tickets.
Worthington says he bought three tickets, and luckily he chose to spend an extra dollar on each one which automatically doubled his jackpot.
Along with the computer he plans to pay off his house, pay some bills, and share the money with his brother, who plays the powerball with him.
"I went to one of the automated things and so it just said winning, two, a whole bunch of zeros and then it said, see lottery office and I was just like how many zeros is that? That can't be real," said Worthington.
He says he's not sure what he's going to do next, but he wants to save some money for the future.
After taxes, Rodney's going to see $1.5 million but says he'll probably keep playing.