O'Neil Chosen by Fans for 2012 All-Star Game
Posted:
Updated: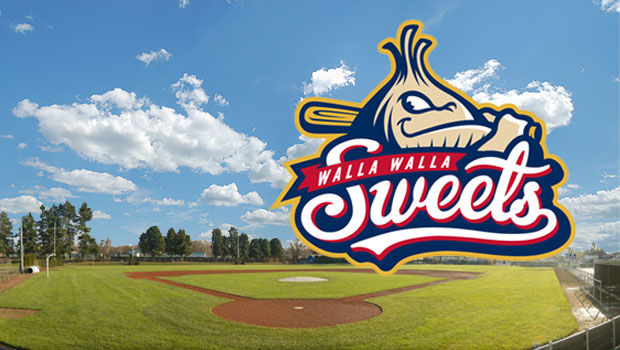 By Walla Walla Sweets
WALLA WALLA, Wash. – After three weeks of fan voting, Sweets fans have selected outfielder Spencer O'Neil to represent the Walla Walla Sweets at the 2012 West Coast League All Star Game. The Sweets will host the event at Borleske Stadium next Tuesday, July 24 at 7:35 P.M. O'Neil's selection to the all star team will give him the opportunity to be seen by the MLB Scouting Bureau and MLB scouts in the region.
"I'm excited to represent the Sweets," said outfielder Spencer O'Neil. "I just want to thank all the fans that voted for me and gave me the opportunity to participate in the game."
O'Neil has been a dominant presence in the Sweets lineup this season. He has appeared in 32 league games for the Sweets where he has 28 hits in 106 at-bats, with 17 runs scored, 4 doubles, one triple, five home runs, and 26 RBI. O'Neil is in second place in the league in home runs and third place in RBI. Last season O'Neil appeared in the 2011 WCL All-Star game as a member of the Cowlitz Black Bears, where he went 3-4 with a double, a home run, and two RBI, and was named the all star game MVP.
"Spencer has been a great addition to our lineup this season," said Sweets manager J.C. Biagi. "It's great that the fans have recognized him for his contributions to the team, and I think he will represent Walla Walla and the Sweets well at the All-Star game."
O'Neil will likely be joined on the West Coast League East Division all-star team by other members of the 2012 Sweets. Other Sweets players are expecting election to the all-star team by the league's coaches or by the MLB Scouting Bureau. League president Ken Wilson will announce the full All-Star roster later this week.
The All-Star game this year will have a number of activities for fans to participate in and observe. Starting on July 23, the Sweets along with the Downtown Walla Walla Foundation will welcome teams and fans from around the league to Walla Walla with an All-Star block party. The event is open to the public and will be held from 6:00-10:00 P.M. on Main Street between Spokane and Colville Streets. In addition, each team will choose one player to represent them in a wood bat home run derby, which will take place before the All-Star game and is scheduled for 5:30 P.M. on Tuesday, July 24.