Shoplifting up in US, down in Kennewick
Posted:
Updated: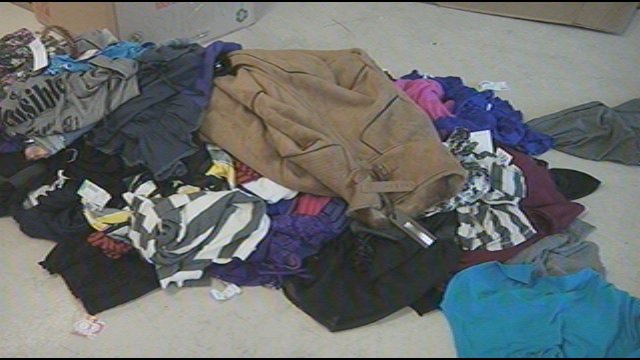 KENNEWICK, Wash. -- A National Retail Federation report says shoplifting is up all across the nation, specifically organized retail crime where the merchandise is usually resold to make a profit. The report estimates are that 19 our of 20 retailers have fallen victim to organized retail crime over the past year, up from 16 out of 20 estimated in 2007.
The report also says, two thirds of retailers reported seeing an increase in it this year. However, locally the Kennewick Crime Prevention Specialist, Mike Blatman, says our numbers are actually falling..
Blatman says there have been 222 shoplifting cases to date in 2012, and comparing that to last year at this time, the number was 302 cases. He says that those are apprehensions, in which police were contacted. The number can actually be higher or lower depending on how retailers handle their own loss prevention.
Blatman says the criminals they're catching locally are mostly amateurs, shoplifting for their personal benefit, but there are exceptions.
"We do see people who shoplift and return merchandise to the store. We do see people who on occasion will throw things onto Craigslist or E-bay, or they'll return the stolen item for a gift card and then resell that online," says Blatman.
Blatman says in Washington, the last study done suggests 1/50 shoppers shoplift, and 1/ 12 gets caught. The national report says the top three stolen items are cigarettes, energy drinks and high end liquor.
Blatman says locally,clothes are the most common things taken, and the theft averages about $120 per incident.