Family raising awareness about Juvenile Arthritis
Posted:
Updated: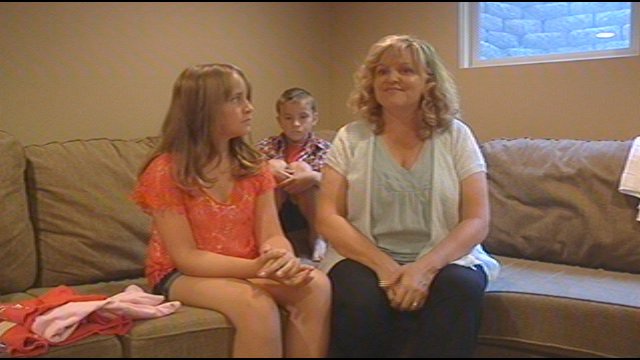 WALLA WALLA, Wash.
It's one of the most common childhood diseases in the country, yet many people think it's something that only affects older people.
11 year-old Allison Wanichek seems just like a normal kid. She loves to play sports, hang out with her friends and the color pink. But Allison is also suffering from aches and pains usually associated with people quite a few years older.
"I have juvenile idiopathic arthritis in both of my knees and ankles," said Allison.
The 6th grader is one of about 300,000 kids across the country who suffer from some form of juvenile arthritis. She was diagnosed at age 10.
"When she was diagnosed, the thing that she said to me was, 'you know, I'm bummed that I have juvenile arthritis, but at least I can put a name with the pain," said Allison's mother, Staci Wanichek.
"Sometimes I have really bad days where my knee just hurts so much I can't do anything, which is a bummer," said Allison.
8- year old Jack makes sure his sister is always as comfortable as possible on those days, "I go upstairs and get an ice pack or I turn on the heating pad." he said.
Through the bad days and the good ones, the family says they want to use the diagnosis as a chance to raise awareness.
"It's not just an older person's disease, it's something that anybody can get and its not contagious," said Allison.
Thursday July 26th the family will be hosting the Kids Get Arthritis Too Lemonade Stand and Bake Sale. All money will benefit the Arthritis Foundation.
The stand will be located at Walla Walla Builders Supply at 607 W. Tietan Street from noon until 3 p.m.