Whooping cough vaccine weaker than originally thought
Posted:
Updated: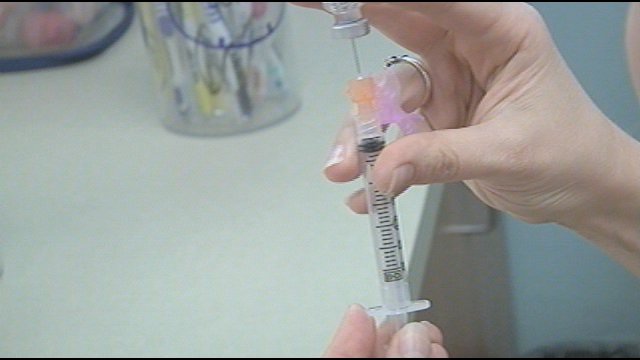 KENNEWICK, Wash. -- Washington's whooping cough epidemic passed 3,000 reported cases this week, just as research indicates vaccine protection doesn't last as long as expected. The fact that the protection wears off sooner than was previously thought is among the reasons that most cases in Washington are in school age children who are vaccinated.
"Whooping cough vaccines work but don't seem to last as long as was expected," said Secretary of Health Mary Selecky. "Even so, vaccinated people who get whooping cough have milder symptoms, shorter illnesses, and are less likely to spread the disease to others. Our biggest concern is keeping babies from getting sick - and vaccination is still the best protection."
The Benton Franklin Health District Officer, Dr. Amy Person says, "People who have not been immunized against Pertussis are still eight times more likely to get it, so getting the shot is still better than nothing but it's not as good as we originally hoped."
Dr. Person says it's not exactly clear how long the vaccinations last, but she says typically five years after the shot, the levels drop to about 75 percent effectiveness, and they need to be at 90 percent to work.
A report on the Washington epidemic was published in the Centers for Disease Control and Prevention's (CDC) weekly publication. The report highlights more reported cases among 13-14 year olds - a changing trend across the country that indicates a shorter duration for vaccine protection against whooping cough (pertussis).
Whooping cough continues to be a very serious threat to infants who are at greatest risk of serious disease if they're infected; they're often hospitalized. Babies get the first dose of whooping cough vaccine at two months of age and need a series of five shots to be fully protected. So far this year 185 cases have been reported in children less than one year old; 39 have been hospitalized.
Person says 16 years ago, the formula for a Pertusiss vaccination was much stronger, it lasted much longer, but it also had more side effects. She says when whooping cough was virtually gone in the United States, a decision was made to have a milder vaccination.