UPDATE: picture of Colorado shooting suspect obtained
Posted:
Updated: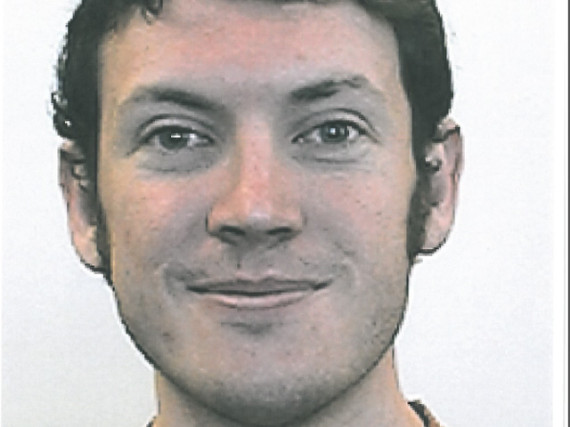 UPDATE: AURORA, Colo. - Aurora Police believe 24-year-old James Holmes is responsible for the mass shooting at a movie theatre just after midnight Friday morning. The associated press has now obtained a photo of him.
Federal Law Enforcement identified him, and the FBI said there was no indication of ties to any terrorist groups.
FBI officials say Holmes had an assault rifle, a shotgun and two pistols at the time of the shooting.
FBI agents and police went to Holmes' apartment following the shooting. Using a hook and ladder fire truck they put a camera at the end of a 12-foot pole inside the apartment, and discovered it was booby trapped.

Authorities evacuated five buildings nearby as they tried to figure out how to disarm the flammable and explosive material inside.

Police say victims were being treated for chemical exposure apparently related to canisters thrown by the gunman. Some of the people injured are children, including a 4-month-old baby who was released from the hospital.

Holmes was a student at the University of Colorado School of Medicine in Denver until last month.



PREVIOUS COVERAGE:
AURORA, Colo. - Police say 12 people are dead and 50 injured following a shooting at a movie theatre in Aurora, CO. Officers say the gunman opened fire shortly after midnight local time in a theatre during the showing of the latest Batman movie, "The Dark Knight Rises."
Witnesses tell police that before the gunman started shooting, he released some sort of canister that made a hissing sound, and then gas emerged.
Officials say police, ambulances and emergency crews swarmed the scene after frantic calls started flooding the 911 switchboard.
Police found the gunman near a car behind the theater and took him into custody.