Dust Devils Jones, Argyropoulos still enjoy being teammates
Posted:
Updated: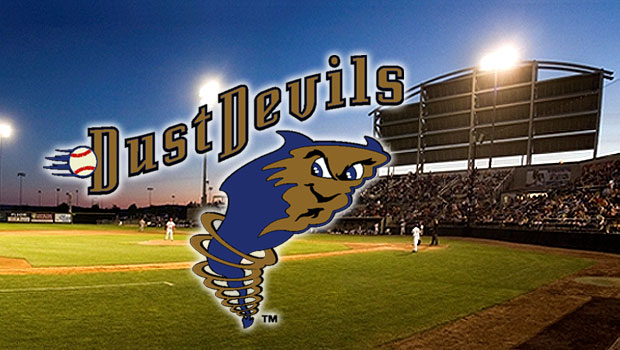 PASCO, Wash. -- Derek Jones and Matt Argyropoulos have been joined at the hip for their baseball careers. The two are teammates on the field, and closer friends off it. Both are Washington natives and have played their whole careers in the Northwest.
The two college standouts at Washington State University were not always as close as they are now. Matt, two years older than Derek, says the friendship started just like any other.
"We kind of had that period of getting to know each other and once we got to know each other we became really close teammates," Argyropoulos said.
Argryopoulos, a native of Longview, spent half of 2011 with the Dust Devils. He recalls watching this year's MLB draft. Jones was drafted in the eighth round by Colorado.
"I saw his (Derek's) name pop up, Colorado Rockies. Pretty good idea that he would be coming here so I was looking forward to talking to him again," Argyropoulos added.
Jones, a native of Snohomish, says watching Matt grow as a player from college to the pros has helped his own game.
"I saw a difference in his game, more relaxed, confident whatever you want to call it. You could tell there was a change from college to pro ball," Jones said.
Both say it is rare to continue a close friendship from college to the pros.
"College friendship, you know continued on to where we're together everyday. It's great to keep going as friends," Argyropoulos said.
Perhaps it could be a friendship that one day reaches the majors.