Local movie ticket sales low after Colorado shooting
Posted:
Updated: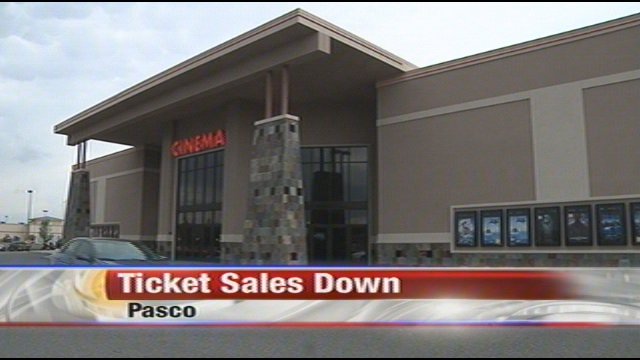 PASCO, Wash.-- Fairchild Cinemas in Pasco was ready for one of their busiest weekends of the year, but the tragic shooting in Aurora, Colorado changed all of that.
For the midnight premiere Friday morning Fairchild Cinemas sold out every seat, in every theater, for The Dark Knight Rises movie. Since the shooting ticket sales are slow.
But Batman enthusiasts, like Taran Schultz, say they're still going to go see the movie.
"Who doesn't love Batman? I know I do," says Taran Schultz.
Lots of people do love the superhero and are excited about the new movie, but Friday morning's shooting changed many people's feelings about seeing it.
Fairchild Cinemas Assistant Manager, Robney Gilbert, says the theater management had high expectations for this weekend's sales
"We expected record breaking sales and long lines and lots of fun. We didn't get that this weekend. We got, compared to what we thought, dwindled sales. It just was not what it was supposed to be," says Gilbert.
Sunday's movie goers said they're not going to let the event stop them from living their lives and they don't think it's something that would happen here.
"It's pretty harsh that that happened, but at the same time it's somewhere else and it's not affecting me here," says Ben Hodges.
"That was in Colorado and this is Washington. So I guess our area is a little bit different. We're a smaller community," says Taran Schultz.
"I think the odds of something like that happening are so low you've got a better chance of getting shot by lightening than getting shot in a movie theater," says Dave Reep.
Even if the odds are low of a repeat shooting, Fairchild Cinemas isn't going to take the risk of business as usual. They're checking all bags before people can enter the theater.
Gilbert says the way they do business is forever changed.
"People have expressed that there is some fear. And they thank us for the security measures we put in place since then and will probably adopt permanently," says Gilbert.
Fairchild Cinemas anticipated four thousand people a day this weekend and instead had around twenty-seven hundred people a day.