Washington gun laws
Posted:
Updated: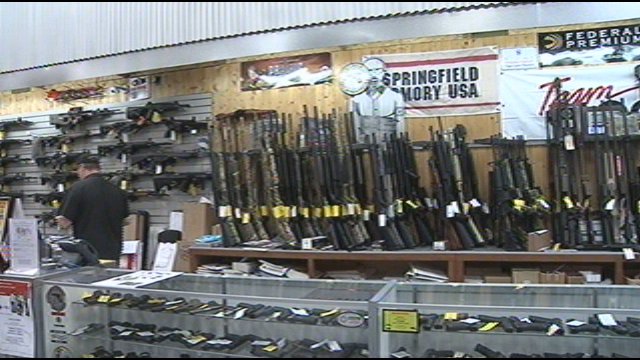 KENNEWICK, Wash. -- The tragedy in Colorado has opened many questions about gun laws in Washington. To purchase a gun from an authorized dealer, you don't have to get a concealed weapons permit to buy a gun , but you do have to go through an extensive background check, through the National Instant Check System.
"You have to fill out the paperwork., then there's a background check that's actually ran through the FBI,"says Dennis Mutton who works at the gun counter in the sports department of Ranch & Home in Kennewick.
For those who don't have a concealed weapons permit who want to buy a gun, there's an extra background check done from the local police department. "It's faxed to the police and its five complete working days wait. Or sooner or later depending on how quickly the police finish the check," says Mutton.
To apply for a concealed weapons permit, you have to be finger-printed and also run through the state and FBI data base. In Washington they go a step beyond. "They actually check with Human Services, to find out if you've got a mental health background and can be a threat to yourself or others," says Mutton.
Otherwise, he says any seller can still refuse selling weapons for any reason. "If they reference like, this looks like a good cop killer or something like that. we've turned away service before on that.," he says Mutton.
To see Washington State Laws on firearms, click here.