Pasco Sikh community praying for Wisconsin victims
Posted:
Updated: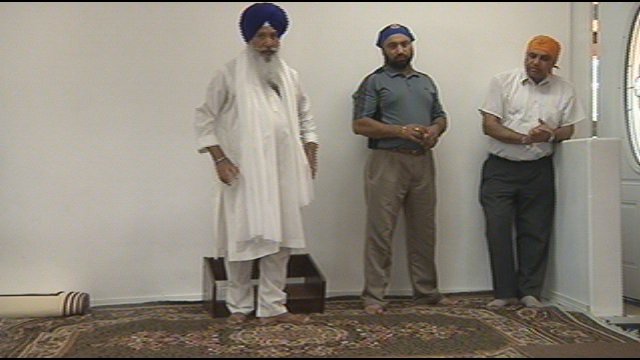 PASCO, Wash. -- New details emerge about a man who walked into a Sikh Temple in Wisconsin and opened fire Sunday morning, killing six people in the middle of prayer service.
First Assistant U.S. Attorney Greg Haanstad in Milwaukee identified the shooter as Wade Michael Page. Page joined the Army in 1992 and was discharged in 1998, according to a defense official who spoke to The Associated Press on condition of anonymity because he was not authorized to release information yet about the suspect. Police killed the 40-who is said to be a former leader of a white supremacist metal band. "He was reportedly a member of the Hammer Skin, a racist Skinhead group which is extremely violent,"says Mark Potok with the Southern Poverty Law Center.
@Sikhism is a monotheistic faith founded more than 500 years ago in South Asia. It has roughly 27 million followers worldwide. Observant Sikhs do not cut their hair; male followers often cover their heads with turbans - which are considered sacred - and refrain from shaving their beards. There are roughly 500,000 Sikhs in the U.S., according to estimates. The majority worldwide live in India. In the Tri-Cities, there are roughly 300 members who attend the Gurdwara Guru Nanak Parkash in Pasco.
Kamaljit Singh Sahota, the spokesperson for the Pasco Temple says they were shocked to learn about the tragedy Sunday during their prayer session. "We heard when the session was going on there. Once we heard the news, we prayed for those people, the victims, the people who got killed, and people who got injured and the police officer who got shot there,": he says.
He also says they are reaching out to the people in Wisconsin and will see if they need any additional assistance. Oak Creek Police Lt. Brian Murphy is clinging to life after taking nine bullets. Members of Sikh temple in Wisconsin are donating $10,000 to his medical bills.
In the meantime, the Sikh community in Pasco is inviting everyone who is interested to pray for the victims and their families Sunday 10:00am at 7505 W. Court St. in Pasco.