Inmate on suicide watch commits suicide at Benton County Jail
Posted:
Updated: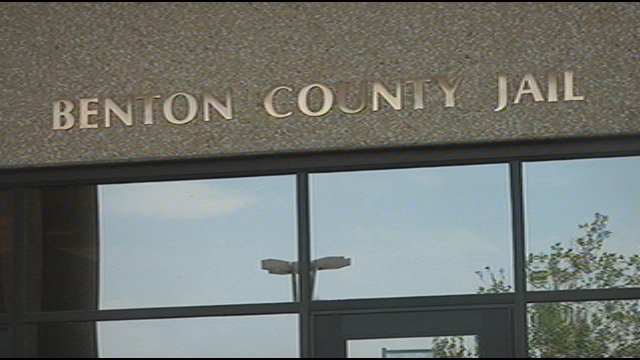 KENNEWICK, Wash. - A Richland man told staff at the Benton County Jail that he was suicidal, but despite what they say were their best efforts, he managed to take his own life.
Sheriff Steve Keene says staff made a safety check on 29 year old Christopher Britton at 7:07 pm Monday evening. At 7:28 pm, they found him hanging from the cell's door, and tried to revive him with CPR but it was too late.
"He stated he was suicidal and he was put in a safety room where protocol were initiated to provide frequent safety checks," says Keene.
Keene says they do consult with mental health doctors, and put their "suicidal" inmates into special safety cells with padded walls. Britton was in a special cell, and had been checked on every 30 minutes.
"The Benton County Jail, our average population is over 600, and we have roughly 20 officers. There is just no way to provide every minute of every day to check on someone's status. if we're alerted to the fact that they're possibly suicidal then we take extra precautions and again we do the 30 minute checks," he says.
Keene says Britton was also wearing a safety smock, his laces and clothing removed, but he used fabric from a safety blanket to make a noose and tied it into tiny holes on the wall of the cell used to for communication.
The 29 year old father of three is from Walla Walla but lived in Richland. Richland police arrested him Saturday for an obstruction charge and two outstanding warrants. Benton County Coroner John Hansens says no autopsy is scheduled, but toxicology is underway, and results should be back in 6-8 weeks.
Keene says he doesn't think they'll do anything different in the future but they will review their policies with attorneys.