Walla Walla family wants answers after son hangs himself in jail
Posted:
Updated: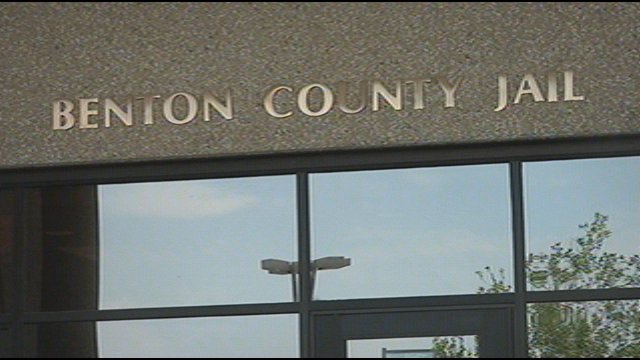 WALLA WALLA, Wash. -- A Walla Walla family wants answers, after their son, and brother takes his own life at the Benton County Jail. "I am devastated. We want answers, we basically want answers. It could have been prevented," says, Jeannie Britton, the stepmother of 29 year old Christopher Britton who hung himself at the jail Monday evening.
The Britton family said their son had his fair share of problems, dealing with depression and drug addiction, but no one helped him when he reached out. "It was a cry for help at the last minute. You just ignore that? You just sit back and treat him like any other guy in jail and don't give a crap? that's just the way I see it," said his angry father Dale Britton of Walla Walla.
The family learned the Richland father of three hung himself Tuesday, the next day. They say the "safety cell" designed for suicidal inmates had some flaws. "It took time to tear that blanket apart, it took time to put the blanket in the holes. when was the last time he was checked?," asked his sister Tracie Paul through tears.
Britton was checked on at 7:07 PM, he was found dead at 7:28.. But his father says, it wasn't his son's first suicide attempt at the jail and the staff should have taken extra measures. "He has chewed into his arm, and tried to pull his tendons out in all of his frustration. They took him in and patched him up. And basically had a counselor talk to him and that was it," said Dale Britton of what he learned from the Coroner, John Hansens.
"If there was a counselor that was called in, we want to know why he wasn't helped, then pulled out of the jail and transferred to another facility or something, or watched more closely,"asked his step mother.
Sheriff Steve Keene said in a press conference Tuesday that they followed protocol checking on Britton every 30 minutes, but they will review their policies with attorneys. "We have policies and procedures in place for people who make suicidal statements. We have doctors on staff for medical issues and things like that but again going back to what I said before when someone is intent on taking their life, they do it oftentimes in jail and oftentimes outside of jail. You can't always prevent it.," said Keene.
The Britton family says they feel it was the jail staff's responsibility to keep him alive under their watch. They also want to know why the one and only safety room in the jail wasn't being monitored 24 hours by a surveillance camera.