Hanford vehicles going 'green'
Posted:
Updated: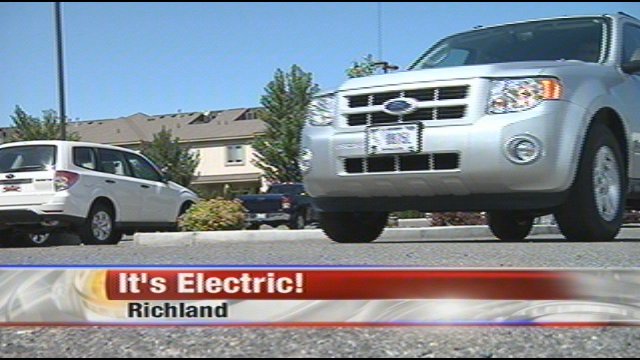 RICHLAND, Wash. - Out of 1,600 contractor vehicles that are used on or near the Hanford site, nearly half of them use alternative fuel sources. The latest addition is the fully electric Nissan Leaf.
"It has a range of about 70 miles, so we use it to run back and forth out on the site and it's kind of a pilot program to eventually expand on and bring in delivery vehicles and small trucks," said Mission Support Alliance Fleet Services Manager David Baie.
There are a few other smaller electric vehicles used for maintenance and delivery operations. Mission Support Alliance has also added a few charging stations, and four will be built on the Hanford site.
"So you have very low maintenance costs, less breakdown potential, less opportunity for fuel spills and those kinds of areas but we've found secondary advantages to the environment by doing that," said Baie. "Reducing greenhouse gases and those kinds of effects on the environment."
Eventually the entire fleet will use alternative fuel sources, but right now MSA is working to determine which are the most environmentally sound and cost effective.
"Right now we're not sure and that's why we have multiple types: ethanol fueled vehicles, electric, hybrids... A mix of everything," said Baie. "Eventually that'll all wash out and we'll know where we're going."