Dust Devils drop series finale to Canadians 10-4
Posted:
Updated: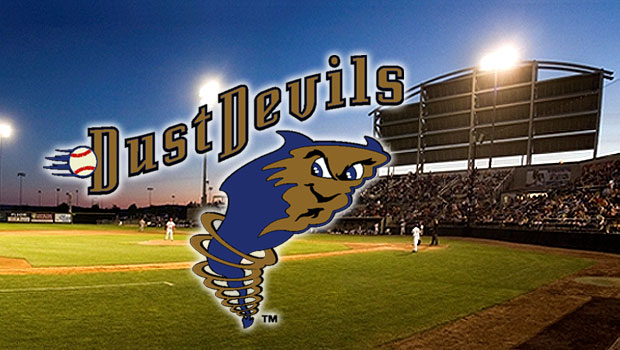 PASCO, Wash. -- Vancouver's bats got the best of Tri-City on Friday night as the Canadians topped the Dust Devils 10-4 at Gesa Stadium. The loss gives the season series to the Canadians, who went 6-4 against the Dust Devils.
Tri-City jumped out to an early lead, scoring three runs in the first inning. The first five batters reached aboard safely, with both Tom Murphy and Francisco Sosa driving in runs. Coming into the game Vancouver starter Taylor Cole had only allowed one run through 35 innings. After the first inning Cole (4-0) settled down and kept the Dust Devils scoreless for the next five innings.
Dust Devils starter TJ Oakes (1-2) suffered the loss. He allowed six runs, three earned, in six innings of work. The Canadians brought home five runs in the fifth inning to take their first lead, which they kept for the remainder of the game. An error by shortstop Rosell Herrera allowed the leadoff hitter aboard and the Canadians followed with five hits in the inning.
Tom Murphy extended his Northwest League season-high hitting streak to 20 games. He finished the game with two hits, two runs, and a run batted in. The Dust Devils' team record for longest hitting streak was set by Charlie Blackmon in 2008, who reached safely in 23 consecutive games.
The Dust Devils will hit the road to begin a five-game series against the Eugene Emeralds on Saturday. It will be the first series of the season between the teams. Left-hander Roberto Padilla will start the first game of the series for Tri-City. The Emeralds will counter right-hander Will Scott. First pitch is at 7:05 p.m. from PK Park in Eugene.