Kittitas County adds jail space
Posted:
Updated: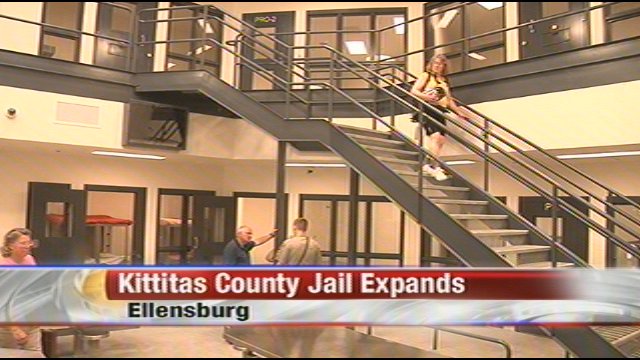 Ellensburg, WASH--Kittitas County now has more jail space after overcrowding in the old jail was becoming a problem.
The new jail pod added a little over 115 new beds, more than doubling the amount they had before.
The Kittitas County Sheriff's Office said the renovations also added more women's space and more lock down space.
Public and inmate video visitation stations have been installed. The sheriff's office said this will improve security since they no longer have to shuffle inmates around when they have visitors.
The sheriff's office said the county spent hundreds of thousands of dollars outsourcing inmates because they didn't have the space. Inmates were sleeping on floors and making conditions somewhat unsafe.
"We've been fighting overcrowding in the jail for close to 5 or 6 years now, and we've been spending a lot of money on contracts sending inmates out of county to other facilities," said Sergeant Ed Buntin of the Kittitas County Sheriff's Office.
The project cost $7.3 million and was paid for through construction bonds and savings.
The sheriff's office says the new jail pod will not impose any new taxes on the community.
Once supplies are purchased and the staff is properly trained, inmates will be brought into the new facility.