Be aware of fire donor scams
Posted:
Updated: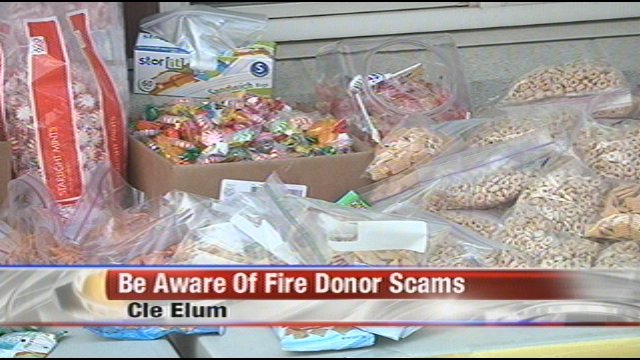 Cle Elum, WASH.--People from all over Central Washington are working to help the victims of the Taylor Bridge Fire. Many have gone out of their way to lend a hand, but others may be preying on the disaster to make a quick buck.
There are several reliable organizations where you can send your donations, like the Red Cross and the Cle Elum Eagles.
However, the anonymous nature of social media and the Internet can put some people in a bad situation.
A spokesperson for the Better Business Bureau (BBB) said to always ask questions before donating. Ask questions like where is this money going, and how is it getting there?
They said to watch out for websites that have been created only for the specific purpose of raising funds.
"People that create facebook pages that ask for donations, and especially if they're asking for any personal information of yours, that should be a big red flag," said Chelsea Dannen, a media specialist for the BBB.
Also, make sure people are supplying contact information like phone numbers and addresses.
If you're unsure of an organization's legitimacy, call the Better Business Bureau.
If it's a local organization or an actual charity, they should be registered with the Secretary Of State. Therefore, you can visit their website as well.