Two more mosquitoes test positive for West Nile Virus in Yakima County
Posted:
Updated: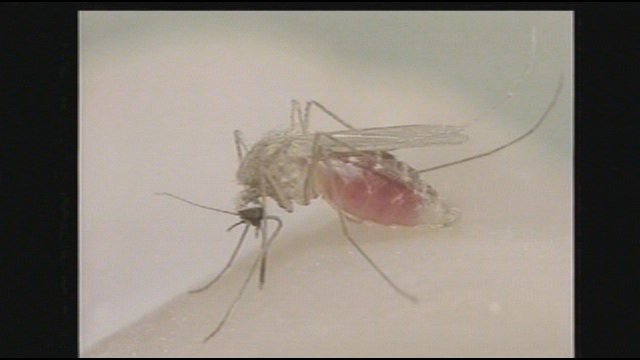 WEST RICHLAND, Wash. -- More than 1,100 people in the U.S. have been infected with the West Nile virus and at least 41 people have died, making this year's outbreak of the mosquito-carried virus the largest since 1999, when the virus was first detected in the U.S., according to the Centers for Disease Control.
"Oregon and Idaho had cases reported in humans this year...Washington has had no cases reported in humans, no cases reported in animals," says Dr. Amy Person, the Benton Franklin Health District Officer
@
Although no cases of equine WNV have been reported for the past two years in Washington, August and September are the most vulnerable months and will remain a risk until there is a frost. The Washington department of health estimates that 1/3 horses who get infected, die. The best way to prevent that is by getting the horses vaccinated.
@
Just because there are no reported cases in people or animals, doesn't mean there's not a risk in Benton and Franklin and Yakima Counties. Angela Beehler, the District Manager for Benton County Mosquito Control District says they constantly test the pesky insects and have already had three test positive for WNV, two of which happened Monday. The first mosquito carrying the virus was found August 8th near Grandview, the second and third were found August 21st in Grandview and Mabton.
Franklin county also had a mosquito with the virus, which they found between Mesa and Basin City on July 4th.
"Those two tested as high as you can go on the scale, meaning there's either one mosquito in there that's carrying a lot of virus, or there's multiple mosquitoes," says Beehler.
In the meantime, Beehler says her staff is working on prevention. "We did ground spraying last night in that area and we'll do ground spraying again tomorrow. And we've scheduled an aerial application for next Tuesday."
Beehler says she believes the bugs are coming from the extremely warm spring we've had, followed by Summer.
The good news is that despite the deaths reported, most people who end up with WNV don't get too sick."Fortunately the majority of people who get infected with west Nile virus would not even know they had it. 4 out of 5 people will not have any symptoms. About 1 out of 150 who come down with the virus can have a much more serious neuralgic infection,:" says Person.
The CDC says pp to 20 percent of those infected will have symptoms such as fever, headache, body aches, nausea and vomiting, and swollen lymph glands or a skin rash.
People typically develop symptoms within three to 14 days of being bitten by an infected mosquito.
Person says the best way to prevent getting bit is staying indoors at dawn, wearing long sleeves, don't be around stagnant water and of course bug replant.
@
@