'Amazing' Spokane Police K-9 Captures Two Burglary Suspects
Posted:
Updated: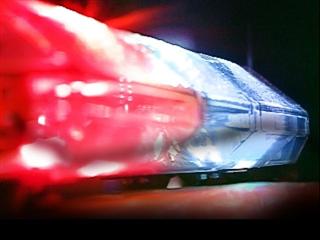 **Spokane Police Department Press Release**
SPOKANE, Wash. - Spokane Police Officers responded to a report of a Burglary in Progress at Holz Fuel at N. 5526 Market on Friday night. A witness observed a male entering the business through a window on the north side of the business.
K-9 Officer Jake Jensen and his Police Dog, Duke, arrived on the scene first. Officer Jensen observed two males inside of the closed business ransacking the front office. The males then fled the building on the side opposite Officer Jensen.
Officer Jensen started a K-9 track of the fleeing Burglary suspects with Duke. Duke quickly located one suspect on the east side of the business. This suspect was stuck hanging upside down from a window by his pants that were now down around his ankles. The suspect's feet and pants had got caught on some security bars on the window, which was approximately 6-feet off of the ground. This suspect, Christopher S. Lincoln, a 34 year old male from Spokane, was taken into custody without incident. Lincoln was armed with an approximately foot long knife. He was transported and booked into the Spokane County Jail for First Degree Burglary.
Officer Jensen and K-9 Duke continued tracking for the second suspect. This suspect was found hiding about three blocks away to the southeast in a field and taken into custody. This suspect, Bogdan G. Pustout, a 20 year old male from Spokane, made multiple statements on Duke's performance, stating, "That dog was amazing!" After being treated at a local hospital from minor injuries from the K-9 contact, Putout was also booked into the Spokane County Jail for First Degree Burglary.
Police K-9's are trained to track the scent of fleeing/hiding criminal suspects. Their ability is unmatched by any modern technology. These arrests provide an excellent example of how effective Police K-9's are and their benefit to police work.