When to use adult EpiPens for kids
Posted:
Updated: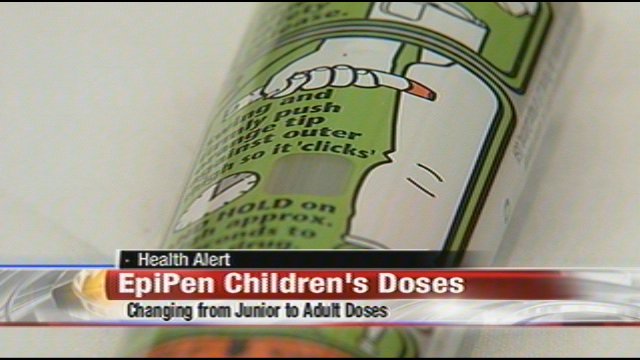 Epi-pens are medical devices that could save someone's life during an allergic reaction.
There are two types of EpiPens. One for adults and one for kids that's called EpiPen Jr. Knowing when a child should move on to the adult dose could save their life.
The junior dose is only for children that weigh under sixty-six pounds. Once they're above sixty-six pounds then they should use the adult dose to get enough medicine in the case of an allergic reaction. Most grade schoolers weigh more than sixty-six pounds. So it's important to remember that just because it's called EpiPen Jr. that doesn't mean it's for all kids.
Dr. Amy Person, Benton Franklin Health District spokesperson, says back to school time is a great time to check if your child still can use the same doses.
"As they're checking to see if they outgrew their old school clothes, we want to make sure they haven't outgrown their old doses for epinephrine. Food allergies can be a life threatening problem and kids need to use the correct dose," says Person.
Food isn't the only trigger for an allergic reaction. Other commons causes are insect bites, medications and latex. A bad allergic reaction could lead to the throat closing up and prevent breathing.
It's important for parents and schools to have the appropriate EpiPen on hand to inject into child's thigh if they have a bad reaction.