President of Discount Lumber To Alleged Burglar: 'I'd Like To Smash Your Face In'
Posted:
Updated: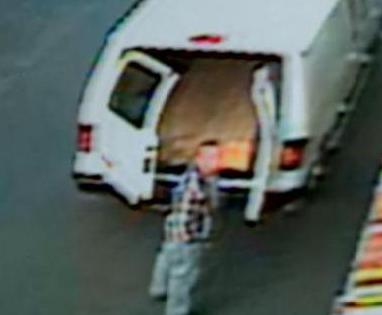 SPOKANE, Wash. - The president of a Spokane lumber company had harsh words for the man who detectives say stole from him and damaged $10,000 of his equipment.
Discount Lumber President Mark Gatlin told KHQ Thursday that he was sick and tired of thieves ripping off his business. Asked what he would like to say to the latest alleged burglar, Troy Baumgardner, Gatlin said, "I'd like smash your face in."
Baumgardner, 37, was arrested Tuesday night by Spokane County Sheriff's Office Investigative Task Force (ITF) after they said he stole from several businesses across Spokane. Deputies raided his home at 416 E. Montgomery and found an estimated $200,000 in stolen property. In fact, investigators said Baumgardner hoarded so much stolen stuff that he couldn't lie down in his own home.
Deputy Craig Chamberlin, Spokesperson for the Spokane County Sheriff's Office said, "This is the single largest monetary recovery of property in one single search warrant that any of us can remember or recall."
Deputies said Baumgardner stole from Aspen Sound, Payless Shoes, and Discount Lumber and believed he could be tied to many more unsolved burglaries across the area.
Investigators said Baumgardner stole from Discount Lumber in late May at their location 8000 block of N. Market St. In all, Baumgardner stole about 100 2x4's from the lumber yard, a wheelbarrow, and a chop saw, among other things. Gatlin said the most damage came when Baumgardner destroyed several cameras and a 20 foot gate at the worth $10,000.
Once they raided Baumgardner's house, deputies found and returned many of the stolen items including an expensive chop saw which belonged to Discount Lumber.
"I never thought I would see anything and so I'm just real happy that we got something back and the dude was caught because he was a complete dirt bag," Gatlin said.
He added, "The Sheriff's department did a great job."
The chop saw, estimated at $700, was the only item returned to Discount Lumber. It's unknown what happened to the other items.
Baumgardner faces charges of second degree burglary, first degree theft, and second degree malicious mischief.
"It's nice to get my property back but really, truthfully, I would have rather smashed the guy. That would have been resolution for me," Gatlin said.