Walla Walla High School class of 62 starts scholarship foundation
Posted:
Updated: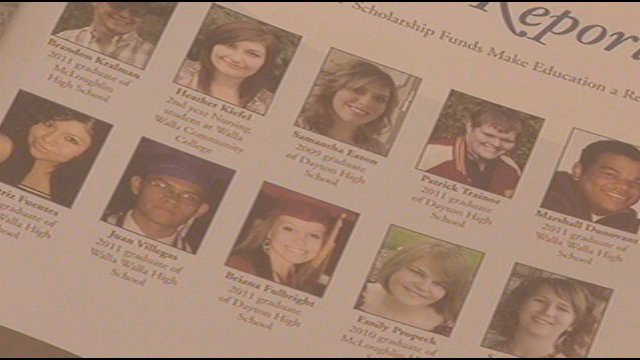 WALLA WALLA, Wash. -- For their 50th reunion, the "Class of 1962" at Walla Walla High School wanted to do something special. Instead of dedicating a park bench as a class gift, one grad and native wanted to give something that keeps on giving.
With some help from classmates, and The Blue Mountain Community Foundation, Jerry Zahl established a high school scholarship fund to help area graduates go to college.
After just getting organized in February, Zahl managed to raise $14,000 dollars and hopes to reach $20,000 by the end of the month. He says he's hearing from classmates as far away as China. The fund is managed by Blue Mountain Community Foundation which typically only takes large donations, but they're trying something new all in the name of education, taking donations as low as $25.
"If we could get at least one quarter of each class to share by giving their graduation year, this could mean about $100,000 a year to be invested with the foundation, interest only would come back to the community in the form of scholarship. But we plan to build this. We met the initial goal of 10 thousand dollars, our next goal is a hundred thousand and of course the next goal on that would be a million dollars,"says Zahl.
Blue Mountain Community Foundation is even letting people donate online for the first time. Zahl says people have been very generous, but he wants to get the word out, since many of his classmates have been out of high school for 50 years.
To donate, click here.
@