SAN DIEGO 2012: Steve David, Dave Villwock win Saturday Unlimited Hydroplane Heat Races
Posted:
Updated: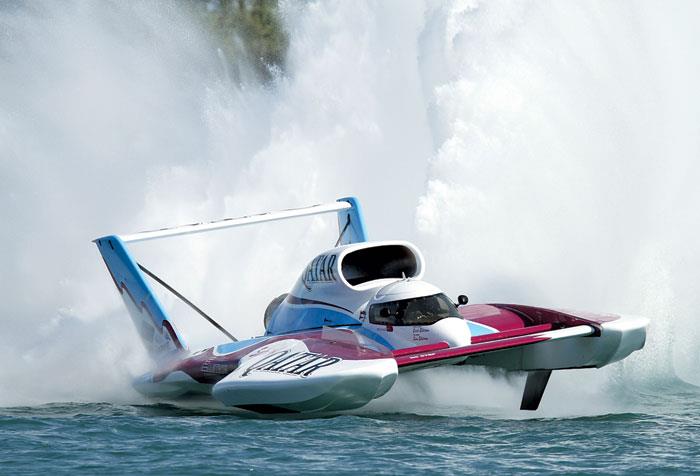 PHOTO: Unlimited Hydroplane Racing Facebook Page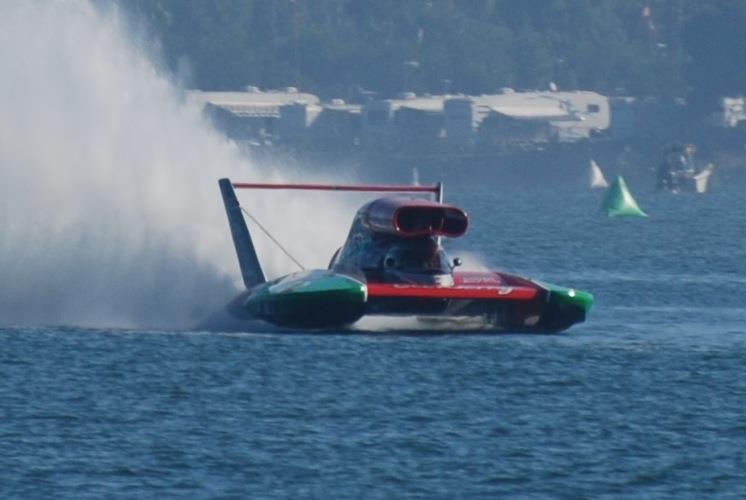 PHOTO: 6 Oh Boy! Oberto Facebook Page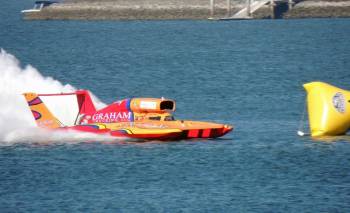 PHOTO: Scott Przyblylski via Hydro-News.com
San Diego, CALI - The Unlimited Hydroplane race stop in San Diego has been officially renamed the Peters & May North American Championship with sanctions from APBA.
Heat 1A
Heat 1A was stopped when Kip Brown in the 17 Red Dot went dead in turn one right before the start. Officials decided it created a dangerous situation and put out the black flag. At the time of the stoppage, Jimmy Shane and Dave Villwock were side-by-side coming out of the second turn and headed toward start-finish at the end of lap one.
Kip said he had a bleeder valve stuck open and the engine heat sky-rocketed. He shut down the engine to save any more serious damage.
The heat race was stopped and would be re-run after Heat 1B. As the 17 caused the stoppage, Brown would not be allowed to re-start in Heat 1A.
Heat 1A Re-Start
When the heat got back underway, it was Jimmy Shane grabbing the inside lane again. Dave Villwock took lane two as they came up to the start line. As they hit the start line, Shane immediately grabbed the lead, but Villwock was right on his hip. Greg Hopp was in third.
On the backstretch, Villwock hammered the 1 Spirit of Qatar and took the lead. Shane stayed right by Villwock at the end of lap one - less than two boat lengths. But the Qatar's boat speed was too much for the 5 Graham Trucking. Villwock started to pull away, going out to a roostertail lead in lap two. Racers settled in and held their positions.
With the 400 points for both Villwock and Steve David on Saturday, David kept his thin margin lead in the National High Points season championship.
Heat 1A Results
1 Spirit of Qatar - Dave Villwock
5 Graham Trucking - Jimmy Shane
100 Fox Plumbing - Greg Hopp
57 Miss DiJulio - N. Mark Evans
11 Peters & May - Tommy Thompson

DSQ. 17 Red Dot - Kip Brown
Heat 1B
J. Michael Kelly grabbed lane one with Steve David in lane two and Scott Liddycoat in lane three at the start. Kelly led David across the start line, but the start went under review.
We had a great race for the first lap. Kelly led at the start, but David was slightly ahead of Kelly going into the turn. Coming out of the first turn, Kelly grabbed it back. Back and forth they went with David taking the lead back on the back stretch.
But wait! The 37 had a one lap penalty for hitting the line early and Kelly backed off the pedal.
David stretched it out to a roostertail lead over Scott Liddycoat to take the checkered flag. Meanwhile, Kelly had to take the 37 back into the pits. He said the engine was making popping noise and rather than risk the equipment, he headed back to the pits, giving up any points in Heat 1B
Heat 1B Results
6 Oh Boy! Oberto - Steve David
88 Degree Men - Scott Liddycoat
9 Jones Racing - Jon Zimmerman
18 Bucket List Racing - Kelly Stocklin

DNF. 37 Beacon Plumbing - J. Michael Kelly


ONE LAP PENALTY - JUMPED THE GUN