Walla Walla VA offers gardening as alternative medicine
Posted:
Updated: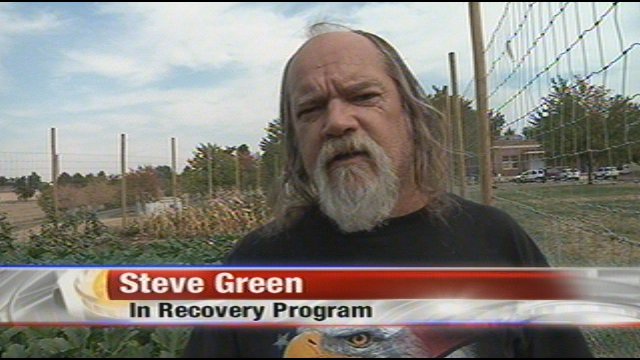 WALLA WALLA, Wash.-- In February, the Jonathan Wainwright Memorial VA Medical Center in Walla Walla started a CAM program, which stands for Complementary and Alternative Medicine.
It started with yoga and tai chi and then it grew to artistic expression which is like art therapy and guided imagery, the power of positive thinking.
In March, the VA received a $25,000 grant to run "The Healing Ground," a Horticulture Experience to be used for therapy. It aims to use plants and gardening activities to improve social, cognitive, psychological and physical well-being of persons to better a Veteran's mind, body and sprit.
And it has done wonders for Steve Green, an Army Veteran who has been battling PTSD, alcoholism and mental health problems for 30 years. Green has been getting treatment for his drinking problem and is one day away from graduating. He also suffers from agoraphobia, the fear of leaving your home. "It got to the point where I'd pay five bucks to someone to get me something to eat, it got that bad," says Greene.
But now, on top of regular treatment, Green spends almost everyday outdoors at the Healing Ground, gardening. "It's something that I haven't done in years and it gets me out of my head, a lot of bad spaces and everything," he says.
Eva Morales who runs the program says it has made a big difference for many veterans getting treatment for other issues. "Weekly there's probably about 4-5 that come out regularly. They're the one that want to do something else to compliment the care they're getting here. They have an alternative, and that is to come out and experience the garden. And they do the maintenance and harvesting with me," she says.
On top of that the food they grow goes to the local food banks in Walla Walla. Morales says they've harvested about a thousand pounds of food in the last two months.
Some of the other programs the VA wants to offer in the future include aromatherapy and photography.