UPDATE: Burglary Suspect Tries To Sell Items On Craigslist
Posted:
Updated: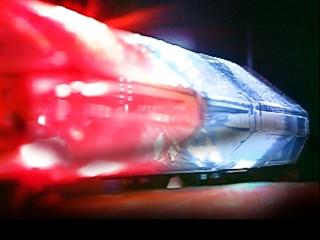 UPDATE: The Spokane County Sheriff's Office Forensics Unit processed fingerprints Deputy Erdman had submitted from the Circle M Landscaping burglary on September 12th. Today the forensics unit confirmed the fingerprints Deputy Erdman submitted from the business matched 25 year old Travis Southwick's. Investigators included the felony charge of 2nd Degree Burglary with his two other felony charges.
**Press Release from Spokane County Sheriff's Office**
SPOKANE COUNTY, Wash. -
On September 12, 2012, Spokane Valley Sheriff's Deputy C. Erdman responded to Circle M Landscaping in Spokane Valley on a commercial burglary call. Deputy Erdman contacted the business owner who told him that sometime the prior evening his business was burglarized. The owner told Deputy Erdman the business office was broken into and nearly $5,700.00 worth of equipment and money was stolen. These items included customers personal checks, cash, electronics, custom knives and e-cigarettes.
On September 18, 2012, Deputy Erdman was contacted by the business owner who told him he found his e-cigarettes for sale on Craigslist. The business owner had already pre-arranged to meet with the seller that afternoon.
Deputy Erdman forwarded this information to Spokane Valley Property Crimes Detectives who met with the seller, later identified as 25 year old Travis Southwick. When detectives met with Southwick they confirmed the e-cigarettes he was selling were the ones stolen from Circle M Landscaping. Southwick also had three stolen checks and one of the stolen knives with him from the burglary.
Southwick was booked into the Spokane County Jail on the felony charges of Trafficking In Stolen Property and Possession of a Payment Instrument. The investigation is on-going and additional charges may be included.