Graham Victim: 'This Is Not How I Was Going To Die'
Posted:
Updated: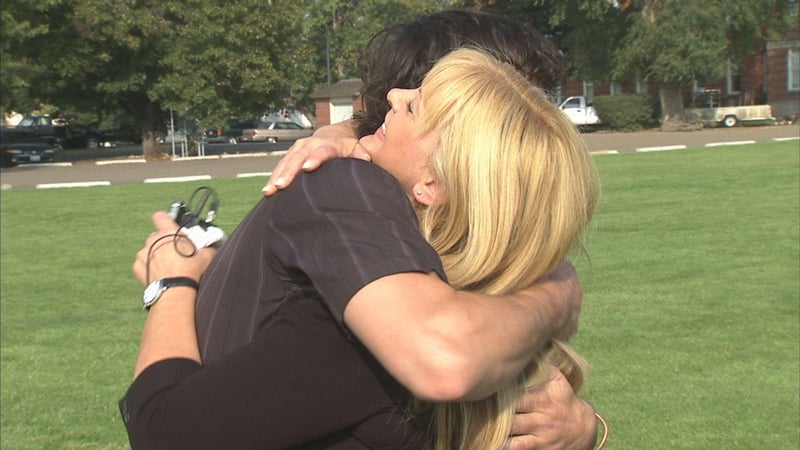 SPOKANE, Wash. - Debbie Watkins, the woman who was assaulted by Avondre Graham, spoke with KHQ's Dylan Wohlenhaus Friday. It was her first on-camera interview since the attack that seriously injured her on the Centennial Trail, September 13th. Her alleged attacker, 17 year old Avondre Graham, has been charged with her assault and now for the murder of Sharlotte McGill.
Debbie Watkins tells KHQ's Dylan Wohlenhaus she had seen Avondre Graham standing a few yards down the trail as she was walking. When she finally walked by him she says he walked up to her, asked her what time it was. That's when Debbie says she went to grab her cell phone and her alleged attacker started hitting her numerous times with what police have said was a mallet. Watkins says she started screaming for help, and yelling at her attacker. That's when she says he ran off with her cell phone.
Josh Gahl who works a few yards away at an apartment complex heard her screams, ran to Debbie then ran after the suspect. After a brief scuffle between Gahl and the alleged attacker Avondre Graham, Gahl says Graham jumped in to the river, swam across, where police later arrested him. Debbie Watkins says "I am not a victim" and says she is glad she somehow played a part in possibly catching Sharlotte McGills killer.
Watkins suffered multiple injuries from the attack. Including minor bumps and bruises. A black eye and multiple stitches in her head.
Watkins says she is thankful Graham is in custody and glad she is alive. A good Samaritan who works at a nearby apartment complex, Josh Gahl, ran to Watkins after he heard her screaming. He also ran after the alleged attacker and was able to chase him to police.
Sharlotte McGill was killed four months ago on Tuffys Trail not far from where Watkins was attacked. Watkins says it was the first time she had ever walked the Centennial Trail since she moved to Spokane a few weeks prior and that, "This is not how I was going to die."