New management teams takes over Table Mountain Fire
Posted:
Updated: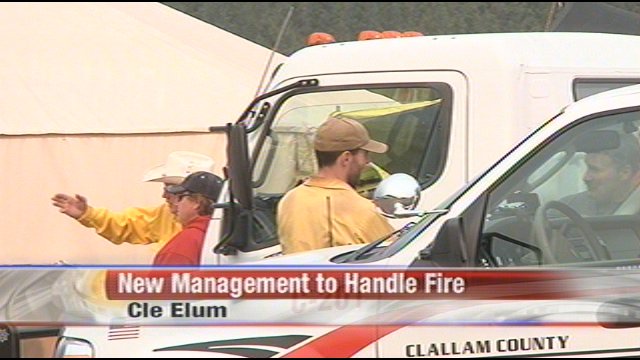 Cle Elum, WASH.-- A new team has taken over command of the Table Mountain Fire.
Firefighters said a number of things are making the fire more complex, and more management is needed.
"We had quite a few thousand acres go up in one afternoon and so that kind of triggered the need for a 'Type 1 Team' to come in," said Fire Information Officer Jill Paulsen. "As well as there are 600 structures that are threatened in the area currently."
Kelly Thomsen lives near the town of Liberty. Thomsen said, "Every time the wind shifts, then you're going out to see where the fire's at so that's our nightly ritual."
Evacuation levels haven't changed. Residents said the thought of the fire moving closer and being forced to evacuate could be worse than dealing with all the smoke.
"I'm real tired of the smoke and tired of the interruption," said Thomsen. "This anxiety all the time because you're waiting for the sheriff to come knock on your door, 'oh you're evacuation level two or you're evacuation level 3.'"
Paulsen said "They patrolled and mopped up and did structure protection in the Liberty, the Reecer Creek and also the Sun East Communities, which is on the southern section of the fire."
The new management team will also be working with crews battling the Wenatchee Complex. They'll develop emergency plans in case the two fires merge together.
"They're working through the strategy of how it would work if it did come together," said Paulsen.
There are over 1,000 firefighters battling the Table Mountain Fire, and it's 10 percent contained.
Two cabins, both run by the U.S. Forest Service have been destroyed.