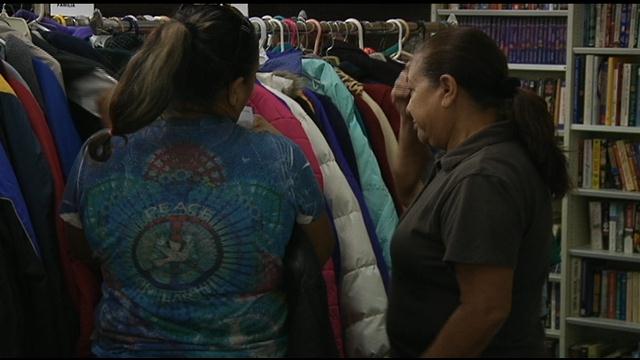 PASCO, Wash.
It's still warm outside, but many families are already taking part in this year's Coats for Kids drive!
Several families were lined up outside of The Salvation Army in Pasco Tuesday to pick up warm winter coats for their kids. Workers say the sense of community is overwhelming.
"I've worked here for The Salvation Army for 8 years. I've done the Coats for Kids program for the last 6 years and just to see the outpouring support from our community, to help those in need, is just a wonderful feeling," said Administration Assistant Anet Medina.
The 26th Annual Coats for Kids drive is going on now until the end of January and helps families in our region. To see a complete list of drop off and distribution sites, look for the "Coats for Kids" tab at the top of the homepage.