WA auditors get ready in case Referendum 74 passes
Posted:
Updated: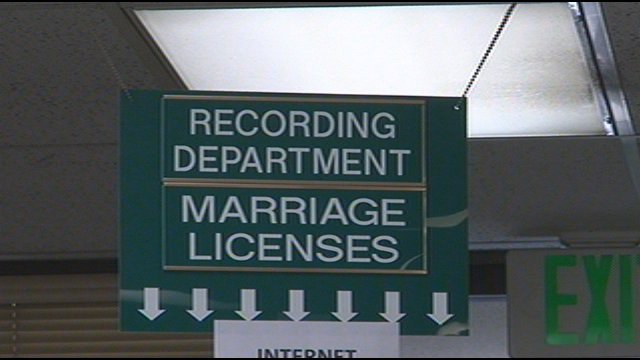 KENNEWICK, Wash. -- County auditors all across Washington state are preparing for what is predicted to be a big and busy election night in November.
But it could be just as busy in December, if Referendum 74 passes, and Washington becomes the 7th state to allow same sex couples to marry.
Vicky Dalton is the auditor at Spokane County. She also Chairs the Vital Records division for all of Washington state which is in charge of marriage licenses. She says there have been some preparations underway incase R74 does go through.
"At this point the marriage certificate is definitely gender based and so we've worked with department of health to revise the marriage certificate form so it is gender neutral," says Dalton.
Besides getting all the paperwork ready in case it's needed, there are other worries some county auditors have to prepare for before December 6th. Dalton says this is an emotional issue for many voters and there could be protests.
"We are expecting huge volume on December 6th. We are expecting that we will have to have some crowd control because of the volume and if there are citizens expressing their opinion, then we'll all be ready for that too," she says.
That includes having law enforcement on standby. Brenda Chilton, the Benton County Auditor says she's expecting a big turnout in December if R74 goes through. "We have received several calls from people who are anxious for the law to pass so they could apply for a marriage license," she says.