U.S. Linen & Uniform is Green Business of the Year
Posted:
Updated: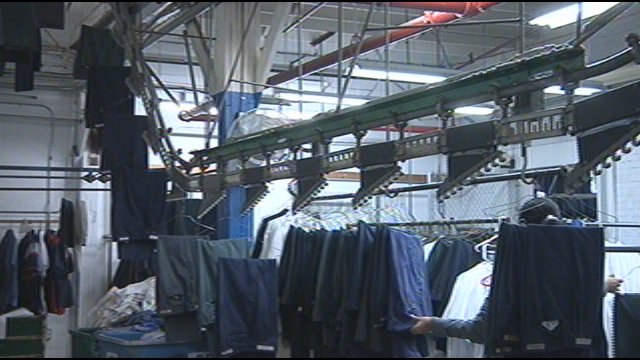 RICHLAND, Wash. -- U.S. Linen & Uniform opened in Richland in 1944. Today, the small family business has grown to 115 employees, working everywhere in the Northwest Region Spokane to Wenatchee.
This year, the company won Green Business of the Year, awarded by the City Of Richland. "It's not easy to go green, it seems like its easy but you got to change your whole operation, re-analyze everything," says Gail Everett, the Environment Education Coordinator with the City of Richland, but she says that's exactly what owner Rick Snyder did in January of 2011.
"We put in a micro filtration waste water system. And it's removed 95 percent of the waste that's in our water. And along the way we've saved 10 million gallons of water last year," says Snyder.
But that's not all. Conservation efforts include investing in transportation software to help optimize driving routes, saving fuel and travel time; investing in a state-of-the art waste water treatment system that reduced their water usage by 50%, natural gas usage by 25% and reduced the amount of fats, oils and greases in their waste water by 95%.
Additional efforts include energy conservation measures and reusing, reclaiming and recycling resources. U.S. Linen & Uniform was also chosen by the Textile Rental Services Association as one of its first companies honored and certified as a "Clean Green Company."
The change wasn't cheap either. "the entire thing, adding on to the building, the equipment, the installation, everything was about a million dollars," says Snyder but he says its about the community.
"we probably won't ever make that million back, but we're doing our stuff for the environment, that makes it all the worth while."
City of Richland also honored some other winner. The Green Project of the Year award went to the native plant restoration project in Leslie Groves North. Program of the Year was awarded to Kadlec Regional Medical Center for their All-in-One Recycling Program. Badger Mountain Elementary School's Green Team and Garden Club received an Honorable Mention. setting for all.