Dairy farmers threatened with lawsuit for ground contamination
Posted:
Updated: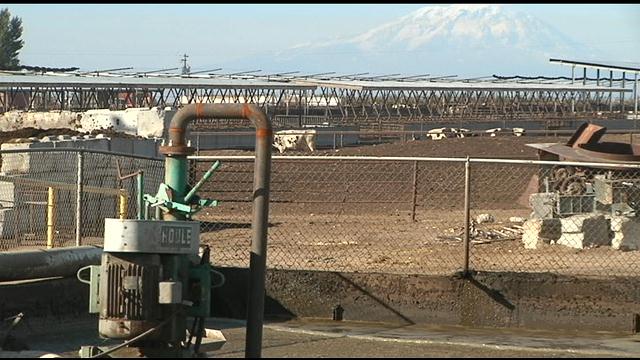 Sunnyside, WASH.--Some of the biggest dairy farmers in the Yakima Valley are facing threats of a lawsuit, after an EPA report showed dangerous levels of nitrates in the groundwater.
The EPA report claims around four dairies are exceeding the federal safety limit of nitrates by five times as much, polluting people's water. Now, environmental organizations like CARE and the Center For Food Safety are threatening to sue.
"It confirms what CARE has known for around a decade, that the groundwater around the large dairies in the lower Yakima Valley is severely contaminated," said Charlie Tebbutt, the attorney representing CARE.
The Washington Dairy Federation said this is all too familiar. They've been dealing with threats of lawsuits for over a decade.
"It's just so unbelievably counter productive," said Executive Director of the Washington Dairy Federation Jay Gordon. "We've got a nitrate problem in Yakima, there's no question."
The dairies under the radar are Liberty and Bosma dairies, Cow Palace, R & M Haak and Sons Dairy and the George DeRuyter and Sons Dairy. The Washington Dairy Federation said it's unfair to point fingers at only a few families when everyone who grows food or uses fertilizer in the valley is contributing to the nitrate problem.
"This is a problem around the basin, and it needs to be solved around the basin," said Gordon.
Tebbutt said this is also a problem around the country, and this case has a chance to set a national precedent.
"We hope that this will just be the beginning of action across the country to clean up these operations." said Tebbutt.
"This too shall pass," said Gordon. "I just hope it doesn't put too many families out of business, and it's going to put some out of business.
The Washington Dairy Federation said they believe the EPA results are misleading and inaccurate. They're taking another thorough look at the report before they decide what to do next.