Dairies look to turn cow manure into fuel
Posted:
Updated: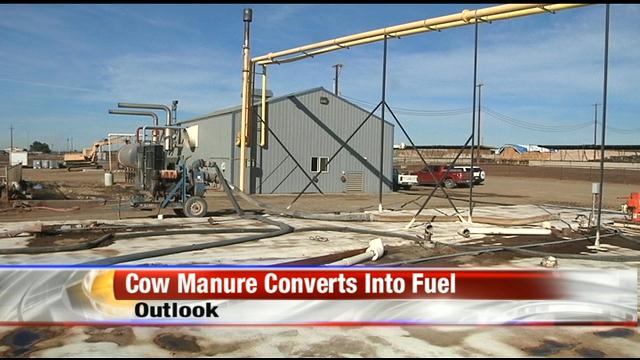 Outlook, WASH.--Turning cow manure into electricity was once a very profitable and innovative business. But now, with the abundance of natural gas, George DeRuyter and Sons Dairy is looking for another way to make a pretty penny off their resources.
DeRuyter Dairy has been converting cow manure into electricity ever since they built their methane digester six years ago.
Dan DeRuyter said they generate enough electricity to power 600 to 800 homes, but with natural gas prices plummeting they're looking for a different venture.
"As dairy farmers, we've always been trying to come up with methods to deal with our waste," said DeRuyter. "I've always believed it's not really waste. It's a valuable product."
So what to do with a million dollar digester? Promus Energy, a Seattle based company had a solution.
"We're looking with the DeRuyter digester and the Cow Palace next door to put in a second digester, and between the two of them we'd be generating about 6,500 gallons a day equivalent of renewable natural gas, which can be a vehicle fuel," said Dan Evans the President of Promus Energy.
That's right, cow manure turned into car gas, and they said it'll be a whole lot cheaper too!
"We're producing a fuel that's half the price of gasoline or diesel," said Evans. "So for $2 a gallon we can run cars and trucks on RNG, renewable natural gas."
Evans said it will also help clean up the environment. A hot topic since the DeRuyter Dairy is one of the dairies facing a potential lawsuit from environmental organizations.
"Instead of trucking low value lagoon water to distant fields, instead we're able to concentrate those nutrients in bio-fertilizers and export those with a lot less cost and effort," said Evans.
George DeRuyter and Sons Dairy is currently the only farm in Central Washington with a methane digester. Once this partnership gets underway, they'll be the only dairy in the entire state turning manure into natural gas for vehicles.