Apple expected to roll out iPad Mini later today
Posted:
Updated: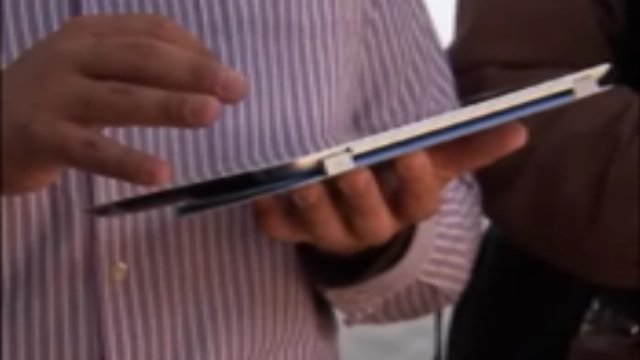 Apple is expected to take the wraps off a scaled down version of its very successful iPad tablet later today.

It comes as the market for the smaller sized tablets is getting increasingly crowded.

Steve Jobs always insisted there was no need to downsize the iPad, and that wildly popular creation still commands about two-thirds of the tablet market, but with competitors getting sales traction from smaller tablets in the past year, Apple is expected to respond.

"It makes total sense. It's just like they did with the iPod. They need to extend their
lines to keep milking the market," says CNET.com executive editor Paul Sloan.

The iPad Mini is expected to have a 7 to 8 inch screen, versus the 9.7 inch screen of the original.

Less certain is what features the new version will offer and what it will cost.

Many observers expect a base price around $249, which would be a bit higher than rival devices.

CNET.com's Scott Stein says the mini could cannibalize some sales of the larger iPad.

"It's a tweener device. It can probably exist out there for people who don't have an iPhone, but I
think there will be people who will start picking that iPad mini over the touch," Stein says.

Stein expects schools and businesses to get a big push for the iPad mini, even as Microsoft's new offering, Surface, also jumps into the tablet fray later this week.

Microsoft's debut of "Surface" on Friday coincides with the release of its new touch-friendly Windows 8 operating system.

Meanwhile, there's speculation that along with the iPad mini introduction later today Apple may also unveil a new version of iTunes and an updated variation of iMac desktop computers.