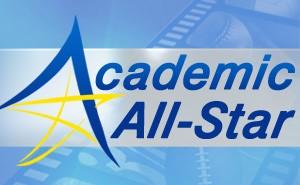 PASCO, Wash. -- Chiawana High School senior Jamie Steach is on track to be her class valedictorian with a 4.0 GPA.
"Jamie's very driven. People might look and say, 'boy they must be taskmasters.' We didn't set those goals for her. We didn't put that on her at all. These are thing she wanted to accomplish," said Jim Steach, Jamie's father and volleyball coach.
"I'm very determined that when I set my mind to do something I'll do it. I have four AP classes this year. I had four AP classes last year. Being valedictorian was something I've wanted for a long time," Jamie added.
Jamie is involved in National Honor Society as co-secretary and Buddy club. Chiawana's sports medicine student training helped her find a career focus.
"I wanted to be a veterinarian for a long time. I've been involved in student training here at Chiawana. That got me into people medicine instead of animal medicine," Jamie said.
Jamie says she wants to attend Pacific University for orthopedics, family medicine or internal medicine.
"She is very meticulous in the things that she does, very detail oriented. When you are detail oriented, you accomplish great things," Jim concluded.
To see other Academic All-Stars or nominate a high school senior, click here.