Gun Crimes: Missing Links
Posted:
Updated: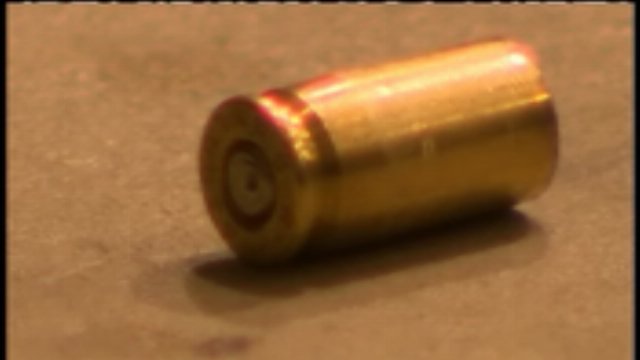 Police department evidence rooms are overflowing with guns.

They are firearms taken from arrests, search warrants or traffic stops.

The guns could hold answers to unsolved violent crimes, but most police agencies wouldn't know that because they are not doing a basic ballistics test on the crime guns in their custody.

The Integrated Ballistics Identification System (IBIS) makes large scale ballistics testing possible.

IBIS is part of a nationwide network that compares shell casings fired from guns to shell casings from all other guns that have been entered into the system.

It's a high-tech system that reduces the human workload.

In Washington state there are more than 50,000 shell casings entered into the IBIS system.

"When a cartridge goes through a gun, that gun puts unique markings on it," said Terry McAdam, the manager of Washington State Patrol's Seattle crime lab. The cartridge casing is ejected from the gun and often left at the scene of a shooting.

IBIS takes a picture of markings on the cartridge casing and looks for identical tool marks on other shell casings in the system.

A match means the casings were fired from the same gun.

That link may give investigators new leads to work on.

"We've also got many homicides solved because this particular cartridge case we found was linked to another homicide and once the police do further investigation they can link suspects to crimes," said McAdam. He calls it "a very powerful weapon."

To get shell casings from crime guns into IBIS, police usually have to "test-fire" the weapon to produce two shell casings. They are then shipped off to the lab for analysis.

But 13 years after IBIS' arrival in Washington state it appears many police agencies still do not have policies and procedures to take advantage of IBIS's potential.

Seattle Police and Kent Police test-fire and submit all the crime guns in their evidence rooms.

Tacoma Police test-fire a large percentage of them.

Other police agencies aren't doing it.

Through public records requests, NBC affiliate KING-5 Investigators received inventories of crime guns in police property rooms.

They compared that data with records from the crime lab showing how many cases each police agency has submitted for IBIS analysis.

Those records show a low percentage of crime guns across the state of Washington are getting checked.

Seattle is the city with the most shootings and has the most to gain from IBIS.

It shows.

Seattle police have a policy in place to test-fire and submit shell casings from each of the 300 or so crime guns officers take into custody each year.

"I think we as a state could do a much better job," said Seattle Assistant Police Chief Jim Pugel, when presented with KING 5's findings.

Pugel said his homicide investigators often see crime guns change hands and cross city lines.

He said guns from Seattle crimes are probably sitting in evidence rooms in other jurisdictions right now, but they won't find them if other jurisdictions don't enter their crime guns into IBIS.

"I believe that several crimes may be going unsolved," said Pugel.

Gazelle Williams wonders if one of those crimes could be the one involving her nephew.

"They could have the weapon that killed Desmond," she said of police agencies outside Seattle.

22-year-old college student Desmond Jackson was gunned down in February in Seattle. The crime remains unsolved.

Jackson's murder was part of a violent first half of the year for the city.

Nearly all of the 22 people slain in five months were killed with handguns.

Seattle police picked up 13 shell casings on the SODO street where Jackson was killed, but IBIS will only find a match if a police agency not only crosses paths with that murder weapon, but also puts it into the IBIS system.

"They could hold the key," said Williams. "I would beg them to please test those guns. You know, maybe the gun that shot Des wouldn't be there but maybe it could solve someone else's family's crime.