Day Of The Dead Celebration
Posted:
Updated: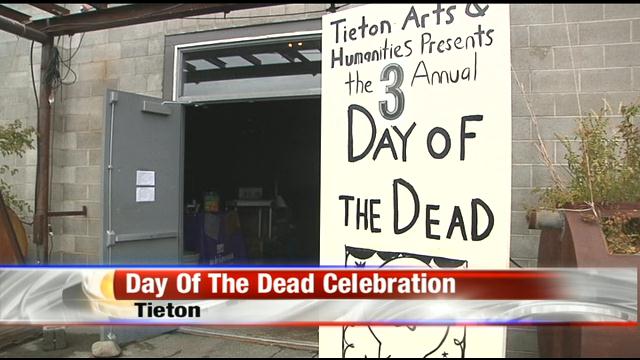 Tieton, WASH.-- A lot of people were decked out in costumes and had their faces painted Sunday, but it wasn't for Halloween. Tieton held their annual Day Of The Dead Celebration.
The day was not only about remembering family and friends who have passed away, but it was also about bringing all members of the community together. This is the third year Tieton Arts and Humanities has hosted the celebration.
The committee said it's one of the largest events in Tieton.
They had several activities for families including arts and crafts, music and seeing some very unique art work.
Day Of The Dead has been celebrated for hundreds of years throughout Mexico and Latin America.
The people who came to Sunday's event had a chance to learn the history.
"Entire families can come and enjoy this, and it's just really beautiful to see people from all the different corners of the community and different ages come together," said Sylvia Imbrock, a member of Mighty Tieton.
Committee members said many people celebrate at home as well. They build altars and surround them with pictures, candles, flowers and food.
Members said there will be many Day Of The Dead celebrations all over the Yakima Valley and in the Tri-Cities. Day Of The Dead is officially celebrated on November 1st.