Grant County Sheriff's Office Needs Help Identifying Man
Posted:
Updated: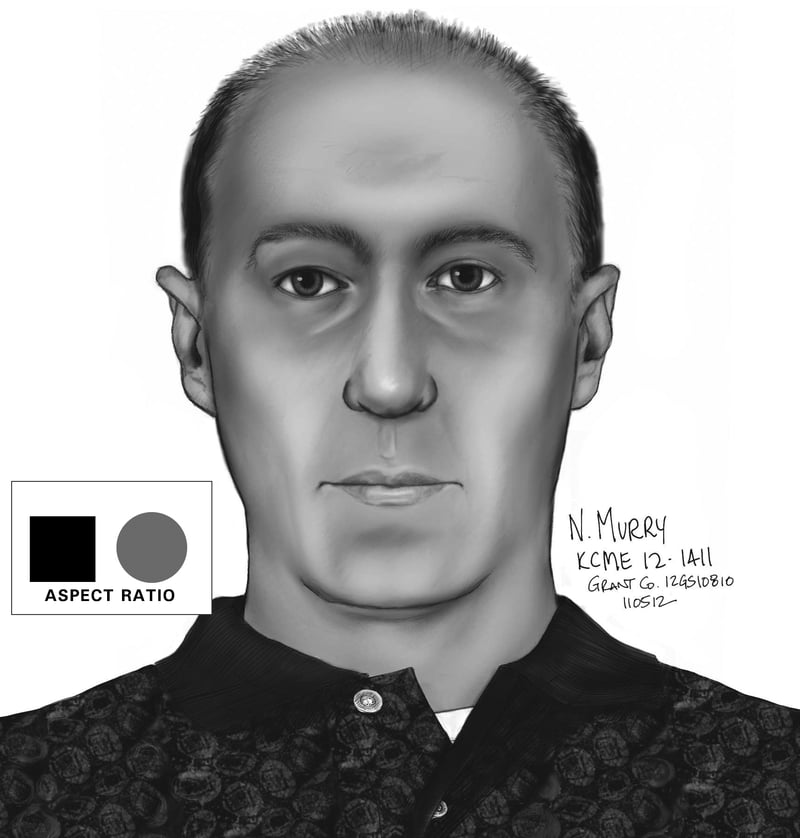 VANTAGE, Wash -- The Grant County Sheriff's Office is asking for help from the public and law enforcement agencies with identifying a man found dead in the Columbia River this past August.

This plea for information is for any concerned person or law enforcement agency in Washington state, Oregon, Idaho and Montana, with emphasis on areas of Grant, Chelan, Douglas, Kittitas, Ferry and Okanogan counties near the Columbia River north of Vantage, Washington.
On the afternoon of August 25, 2012, law enforcement officers recovered a body floating in the Columbia River just south of the Interstate 90 bridge across from Vantage, Washington. Based on a forensic examination, the body had been in the water for up to a year. There was no identification on the body, and an autopsy ruled the cause of death as homicide. Grant County Detectives have tried to learn the identity of this man through all general means, but have had no luck.
A Seattle-area forensic artist and reconstructionist has created an illustration of what the victim may have looked like.
Based on the examination:
• The victim is a 40-to-60 year-old white man.
• Height and weight uncertain due to decomposition.
• He was wearing a dark-colored print Calloway golf shirt and white undershirt.
• He had dark hair, but investigators cannot determine length or style of hair, if he had facial hair, or his complexion.
• He had extensive dental work.
• He wore contact lenses.
• There is evidence he had abdominal surgery with surgical staples used.
• For law enforcement agencies, there are DNA and dental records for comparison. There is also a partial fingerprint for analysis, but not enough of a print to enter into AFIS.
Anyone with information about this case should refer to case number 12GS10810 and contact Detective Kyle Cox at the Grant County Sheriff's Office, 509-754-2011 ext. 468, or send information to crimetips@co.grant.wa.us. Tipsters can remain anonymous.